Yearly Most Successful Female Album: The New Generation (1999-2017)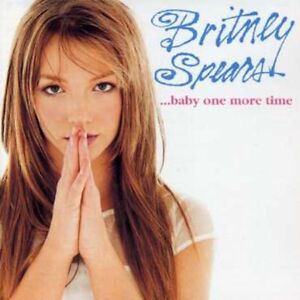 1999 – Britney Spears – …Baby One More Time
Even artists with a highly successful debut album needed a few singles and a few months to fully break through the general public. Britney Spears was massive instantly. Her album was still unreleased in the UK that it was already Top 200 thanks to imports, a clear evidence of how much hype she created all of a sudden.
How could have it been otherwise? The single Baby One More Time was – and still is – iconic, quickly adopted by an entire generation as their anthem. It shot to #1 in all relevant markets, selling more than 5 million physical units. The following 4 singles sold over 1 million on average in spite of being released only in the US or only abroad.
The album responded to perfection. It debuted at #1 in the US and remained 50 consecutive weeks inside the Top 10. At barely 18 Spears was already a superstar. The LP sold over 14 million units in her native country alone. It was also massive elsewhere, selling large amounts in Canada, the UK, France, Brazil, Mexico, Japan, Indonesia, the Philippines, Spain, Germany, Poland, the Netherlands, etc. It went on to sell more than 23,75 million units Worldwide while also creating over 7 million equivalent album sales from the exploitation of its songs through the rest of her catalog.
Challengers
A blonde American, born in early 80s, singing teen pop music and former TV stars on Mickey Mouse Club who became a superstar in late 90s. No, I'm not talking about Spears but about Christina Aguilera. I, just like many people, often blame Medias for their silly comparisons and made up rivalries. Considering how they had everything in common, it was impossible to avoid the Spears vs Aguilera argument though. The latter's eponymous debut album was led by the single Genie In A Bottle, sold bucket loads. In the US, she moved about 65% as much as Spears which is extremely impressive. Abroad the ratio was closer to 40%, not as good but still very solid. All formats together put Christina Aguilera on nearly 17 million equivalent album sales to date.
The new generation is in full force since the Top 3 is completed by Dido. Her debut album No Angel took more than a year to take off but once it did, it sold tons of units. More than 14 million in its original form, more than Aguilera's album. She wasn't so strong with singles though and sold less compilations too, which lands her at #3 for the year with over 15 million equivalent album sales.
In Japan, it was time for a revolution too. Hikaru Utada released her proper debut LP, First Love. It went on to become the top selling album ever there with well over 8 million units sold, it reached 10 million globally. Its singles sold more than 4 million collectively and her Singles Collection sold 4 million units, nearly half of which thanks to First Love's singles, putting its comprehensive total on over 13 million.
She wasn't the only Japanese to come for the big numbers. Ayumi Hamasaki sold over 3,5 million copies of her album Loveppears, more than 5 million units with its physical singles and plenty of compilations and remix albums.
The fourth album of Faith Hill was her biggest one. She went from 3xP to 4xP to 6xP to 8xP in the US with her first four albums. This 8 million seller there was Breathe, an album which is over 10 million all told.
Two more newcomers come next with over 9 million sales when accounting for all formats. They are no other than Jennifer Lopez with her album On the 6 and Macy Gray with On How Life Is. Their big hits were If You Had My Love and I Try, respectively.
Mariah Carey dropped below 10 million total units with her release Rainbow. This is still an incredible figure, but we can't help but hope for career-peaks to be maintained for as long as possible.