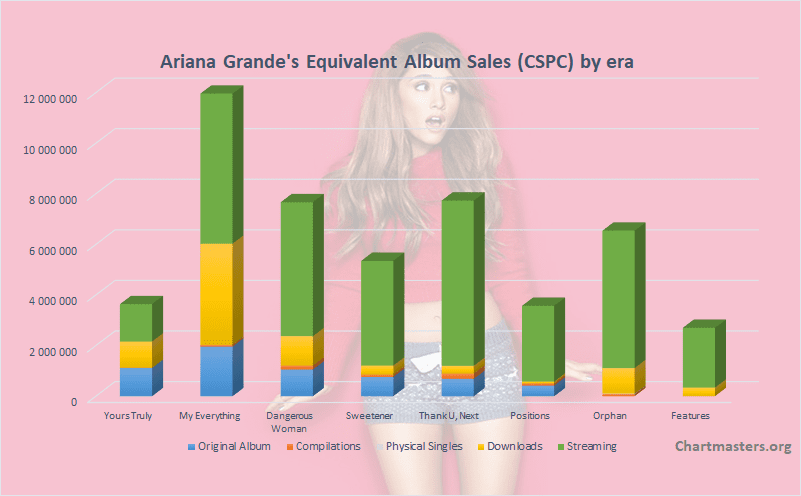 Whether it's for her music or for her personal life, the name Ariana Grande has been inescapable in recent years.
During the last year, the pop superstar hasn't slow down her impressive pace in releasing hits with the era positions as well as are remix of Save Your Tears.
How good is she selling? How does she compare to her peers?
View More