France Best Selling Albums Ever: Update Part 1
00s Forgotten Records
Hélène Ségara – Au Nom D'Une Femme (2000) : 1 470 000
Just like Pascal Obispo, Hélène Ségara is still able to shot into the Top 10 upon release with new material and indeed did so in 2016. After debuting at #7 in October, this last album quickly collapsed out of the Top 100 as did all albums from the artist since her last successful era in 2003. Au Nom d'une Femme has been outdated for various years, with even its singles getting low recurrent airplay.
Isabelle Boulay – Mieux Qu'Ici-Bas (2000) : 1 125 000
After the 1998 Notre-Dame de Paris earthquake in France, everything related to Quebec region was performing impressively well. One of those emerging French-Canadian acts was Isabelle Boulay. Her popularity quickly vanished in mid-00s but recovered rather well in recent years. Still, the interest for her catalog is very limited with Mieux Qu'Ici-Bas hardly doing big waves on all sales websites.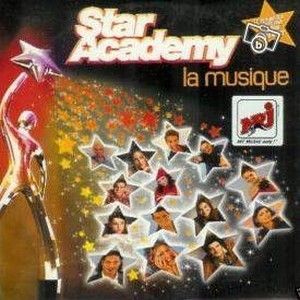 Star Academy – L'Album (2001) : 1 030 000
Teen acts don't last. In 2001, reality TV shows took France by storm. Add to that huge popularity the overwhilming power of TF1 TV Channel and you get the Star Academy, the very first version of the likes X Factor and The Voice in France. The debut record of the first year promotion of the show quickly catapulted to high sales, as high as they are low by now. L'Album doesn't even perform that badly on Amazon.fr but only because it is not available on most retailers.