CSPC: U2 Popularity Analysis
Full Length Migration Part 2 – Music videos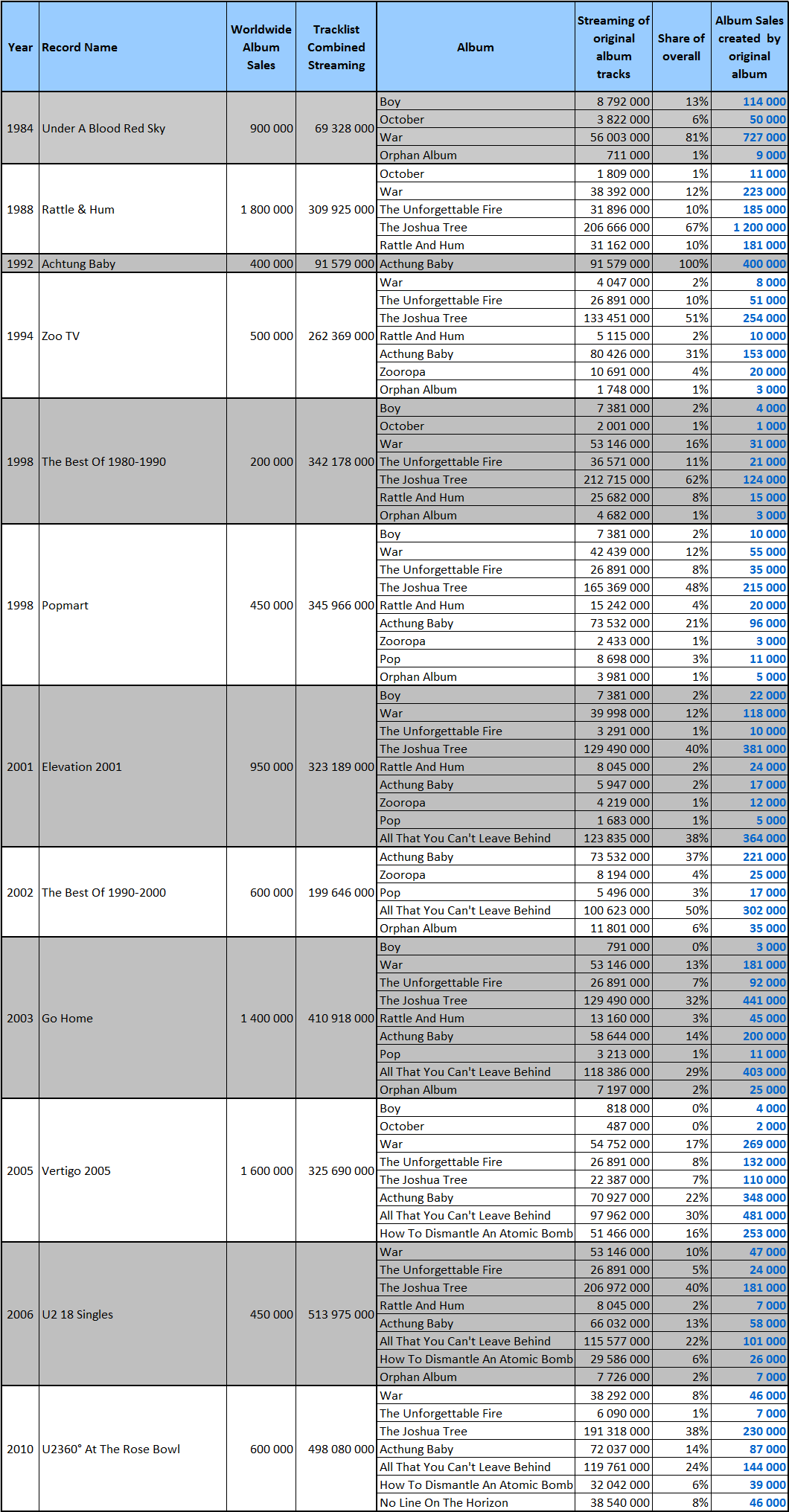 The Unforgettable Fire gets some great sales from Wide Awake In America, live EP that dates us back to 1985.
Furthermore, there are a number of live music videos bringing good sales to all the albums, with The Joshua Tree getting the biggest share of them.
Some of those music videos are especially massive, notably Go Home and Vertigo 2005. Apart from the previously noted trends, we have a new confirmation of the great status achieved by All That You Can't Leave Behind, having milked it as much as possible during its subsequent tour and still playing several key tracks to this day.
Not included is the recent Innocence + Experience: Live In Paris, still in its early stage and selling well at the moment.
Overall, U2 sold 10 million music videos, one of the biggest selling acts of all time in this format.