CSPC: Titanic Popularity Analysis
Streaming Sales
Streaming is made up of audio and video streams. Our CSPC methodology now includes both to better reflect the real popularity of each track. The main source of data for each avenue is respectively Spotify and YouTube. As detailed in the Fixing Log article, Spotify represents 157 million of the 272 million users of streaming platforms, while YouTube is pretty much the only video platform generating some revenue for the industry. Below is the equivalence set on the aforementioned article:
Audio Stream – 1500 plays equal 1 album unit
Video Stream – 11,750 views equal 1 album unit
Equivalent Albums Sales (EAS) = 272/157 * Spotify streams / 1500 + YouTube views / 11750
Streaming Part 1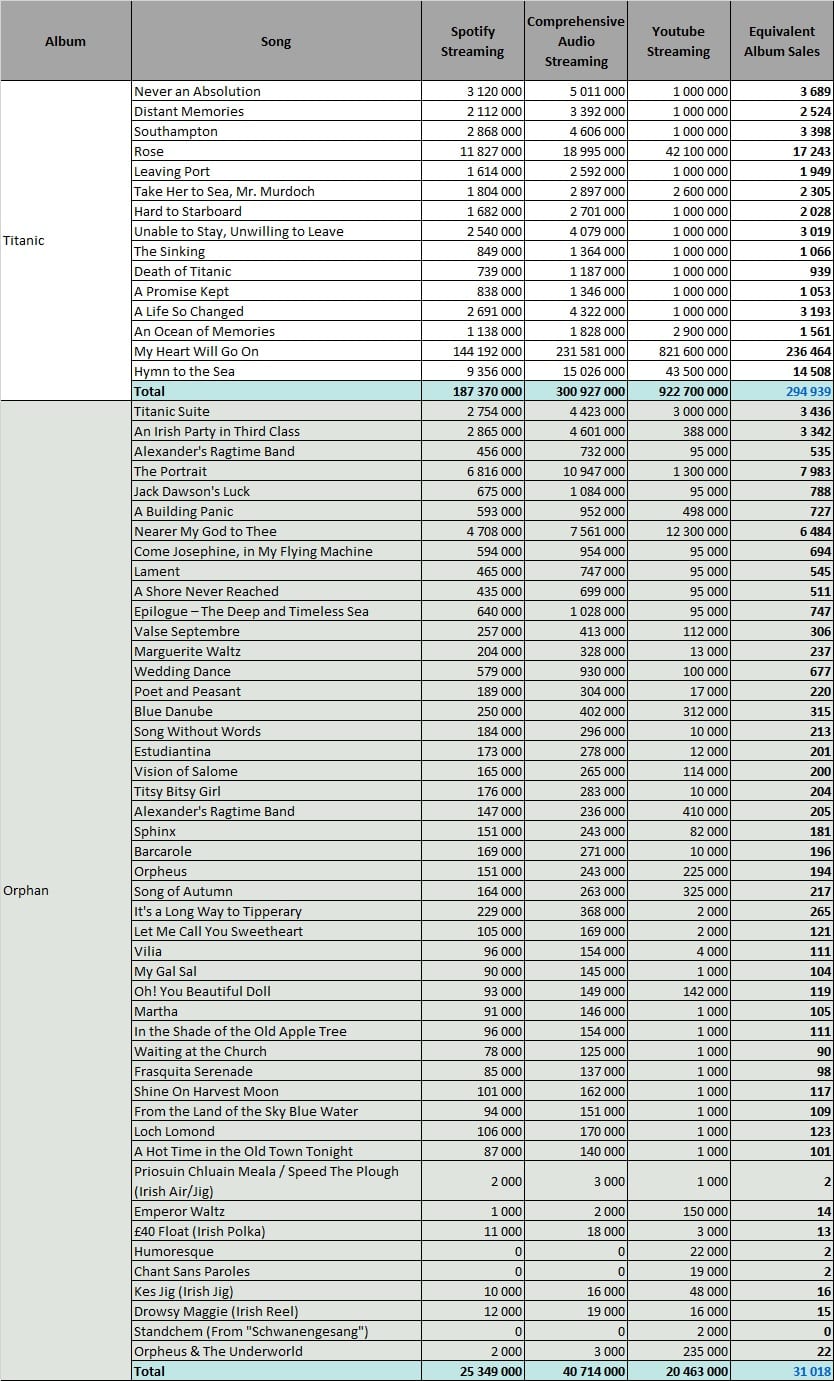 As every successful release, the soundtrack of the Titanic was ultimately treated as a franchise. A second album, Back to Titanic, was soon released. It contained additional songs with the same theme and new performances of the songs from the first album. Basically, it was an extended remix album of the first. These additional songs and more related to the Titanic are listed here.
The biggest song is obviously My Heart Will Go On. This tune is now up to 144 million Spotify streams and more than 820 million YouTube views. Surprisingly, the full theme does well on streams. Rose, which is the love theme of the movie also used as a background to My Heart Will Go On, has 12 million streams on Spotify and 42 million on YouTube. Hymn to the Sea does nearly as well.