CSPC: Barbra Streisand Popularity Analysis
Full Length related records Sales – Summary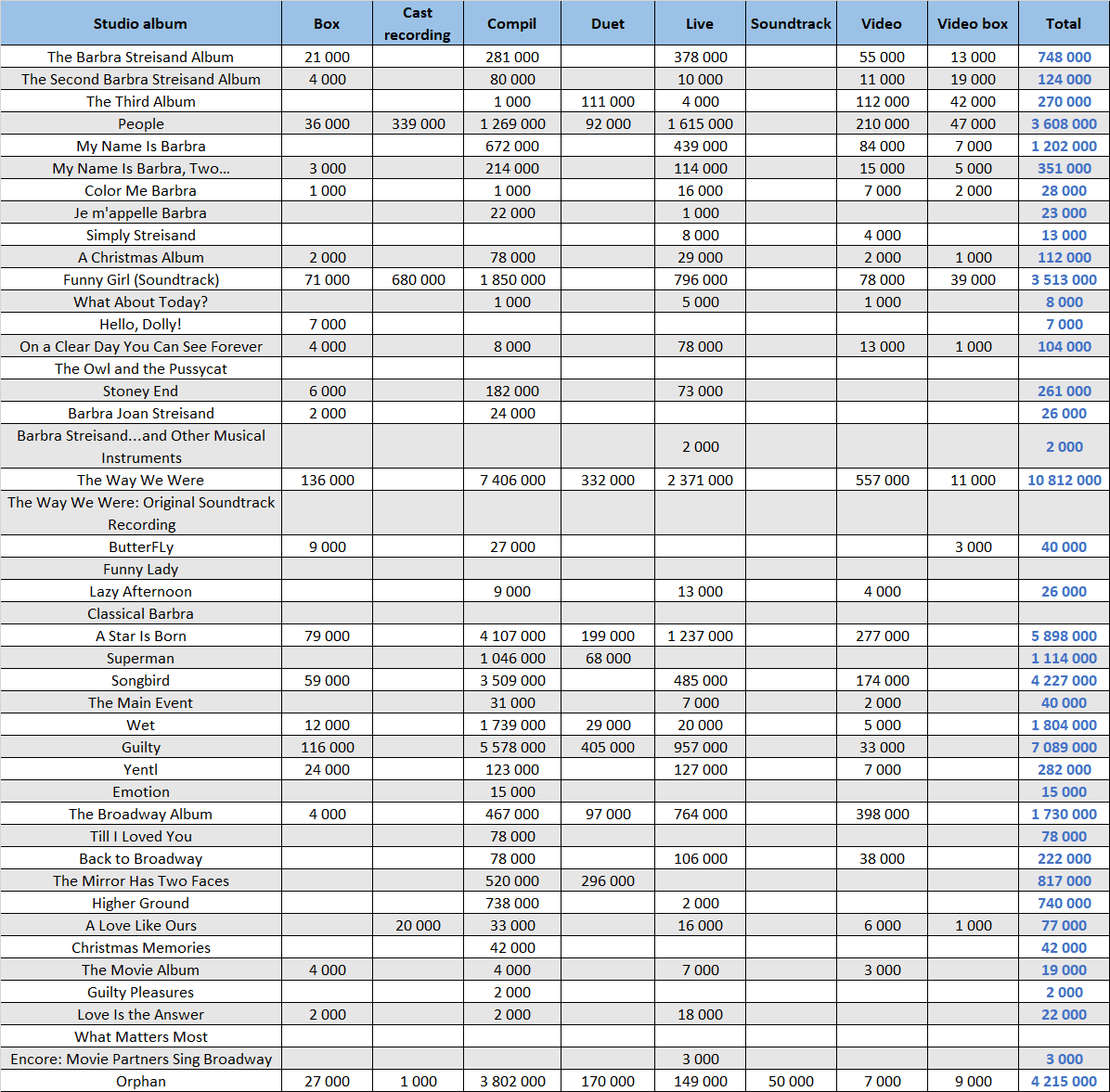 Here is the most underestimated indicator of an album's success – the amount of compilation sales of all kinds it generated. Due to the dependency of sales of the original studio albums on these releases, they are a key piece of the jigsaw.
The Way We Were isn't among Streisand's Top 5 selling studio albums. Its run was stopped too early with the competitive compilation Greatest Hits Vol 2. The album is huge though as it is responsible for sales of more than 10 million best of and live records!
Naturally, Guilty, A Star Is Born, Songbird, People and Funny Girl all boosted sales of plenty of compilations too. While some of them aren't strong sellers in pure album sales, they are highly valuable additions to Streisand's catalog.