CSPC: Barbra Streisand Popularity Analysis
Major Compilations post-82 – without Woman In Love still!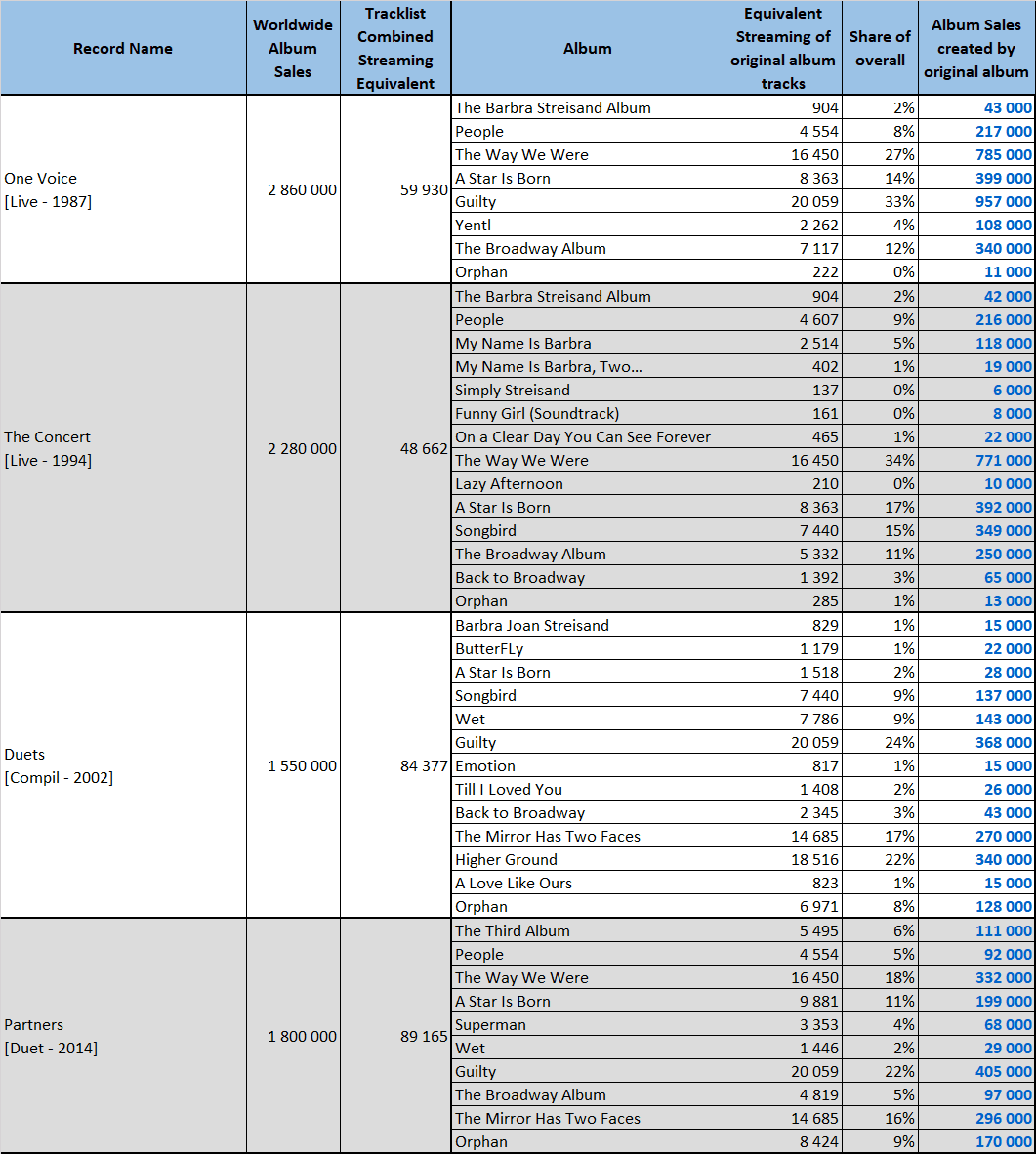 Here comes a big surprise! Although Woman In Love was already released, most of her major selling compilation-like albums excluded it. How is this possible?
The singer made no secret that she didn't liked the song as she disagrees with its lyrics. This pushed her to avoid singing it live. That's why the song isn't part of live packages One Voice and The Concert. Her duets-themed compilations also excluded it since the song is a solo track.
The album Guilty still provides a nice help to these albums thanks to its title track. Then, The Way We Were appears to be always strongest among the discography of the artist. We are starting to wonder what's her real big era!