Remaining Long Format – Part 2 – Lives & Videos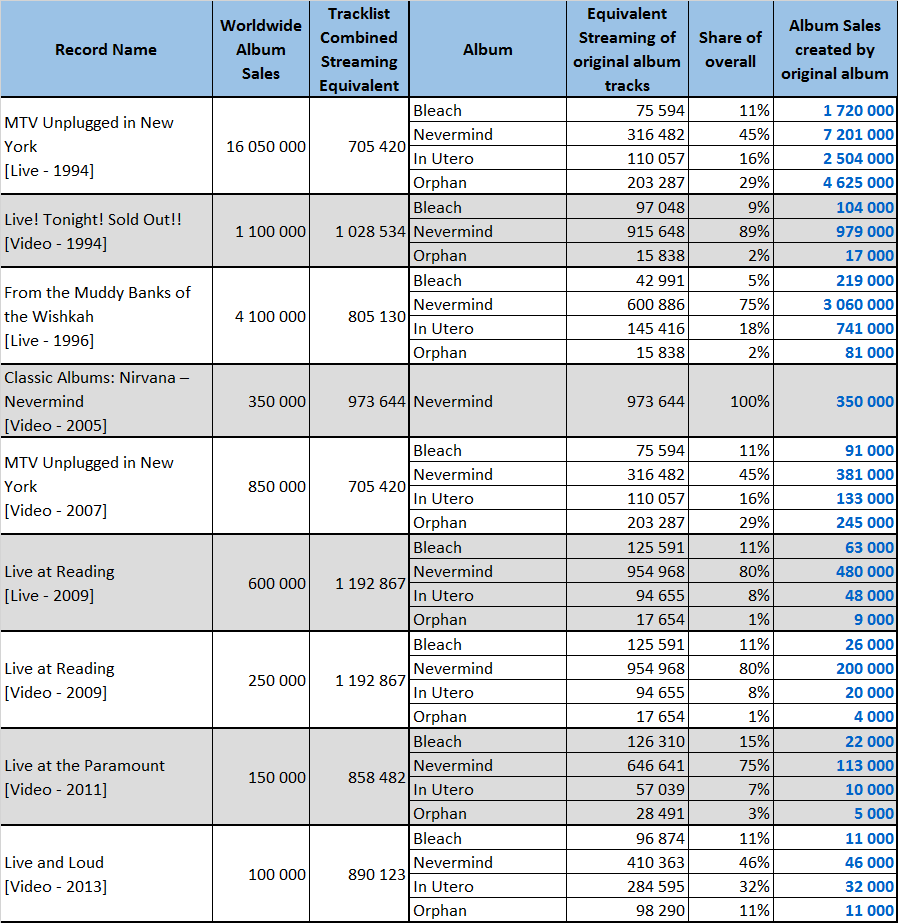 Nevermind continues to be the major contributor of all records. MTV Unplugged In New-York is one of the few Video / Live / Compilation from Nirvana in which less than half of its sales are generated by the 1991 blockbuster. This is the consequence of both the absence of Smells Like Teen Spirit and the presence of various new and popular songs, giving a solid part of this record to the Orphan Album.
In total, four records Nevermind it from 2 to 7 million sales each. We have already studied various mega albums from the 90s so far, the biggest of all being Whitney Houston's Bodyguard, which banked in 53 million CSPC sales. Nevermind is responsible for more than 20 million of sales from albums listed on those two previous tables, an unreal total which coupled with the original album sales, will definitely make it onto the biggest albums of all-time list.