Streaming Masters – Led Zeppelin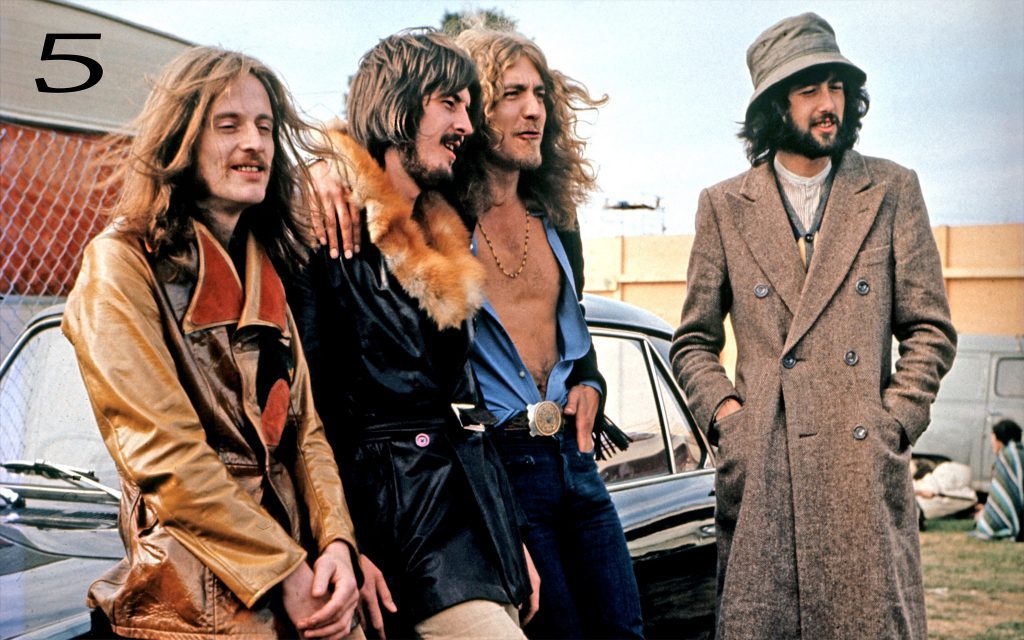 They maybe only released 8 studio albums and recorded less than 100 tracks between 1969 and 1979 but that didn't stop them becoming one of the Top 10 best selling album acts ever.
Defunct since drummer John Bonhams death in September 1980 and no new music recorded in 42 years, are they still as popular today? Let's find out, by delving into this edition of Streaming Masters on Led Zeppelin.
PS: Updated on September 7, 2021. These values are used for automatic update of artist and albums total instead of those from CSPC analysis.
Led Zeppelin streaming review – the method
Streaming is made up of audio and video streams. Our CSPC methodology now includes both to better reflect the real popularity of each track. The main source of data for each avenue is respectively Spotify and YouTube.
To factor in the growing impact of multiple Asian countries where these platforms aren't always the go-to site for music streaming, more sources have been added.
In order to account for their real popularity in each relevant country, the below sources have been used along with the mentioned ratios that reflect the market share of each area.
Audio Streams
– South Korea : Genie streams * 3.05 (consistent with Gaon streaming numbers)
– Japan : AWA streams * 100/5.5 (AWA has 5.5% of the Japanese streaming market)– Elsewhere : Spotify streams * (370 – 8.5 – 9.5 – 33 – 9) / 207 (370 million global subscribers minus 8.5 million from South Korea minus 9.5 million from Japan minus 33 million from China divided by the number of Spotify only users minus 9 million more Asian users) + Genie streams * 3.05 (uses Genie rather than Spotify to extrapolate markets like Taiwan, Thailand and Vietnam)
Video Streams– China* : QQ video streams * 50 if the song is available for audio stream, QQ video streams * 5 elseway (scale built based on known figures for several major artists)– Elsewhere : Youtube views
*since 96.4% of Chinese streaming platforms are free users, that paid-for users pay less than $2 a month and that they are also used as video streaming platforms, their streams are weighted on par with YouTube streams.
Audio Stream value – 1500 plays equal 1 album unit
Video Stream value – 11,750 views equal 1 album unit
Equivalent Albums Sales (EAS) = ( Spotify * 310/207 + Genie * 3.05*2 + AWA * 100/5.5 ) / 1500 + ( QQ views* 50(or 5) + YouTube ) / 11750
Led Zeppelin streaming review – the results
Total: 4,842,109 EAS
Led Zeppelin: Most streamed tracks (EAS)
1. Stairway To Heaven [Led Zeppelin IV] – 671,000
2. Immigrant Song [Led Zeppelin III] – 461,000
3. Whole Lotta Love [Led Zeppelin II] – 407,000
4. Black Dog [Led Zeppelin IV] – 246,000
5. Kashmir [Physical Graffiti] – 229,000
6. Ramble On [Led Zeppelin II] – 216,000
7. Good Times Bad Times [Led Zeppelin I] – 204,000
8. Rock and Roll [Led Zeppelin IV] – 172,000
9. Going To California [Led Zeppelin IV] – 143,000
10. D'yer Mak'er [Houses Of The Holy] – 103,000
11. Babe I'm Gonna Leave You [Led Zeppelin I] – 103,000
12. Dazed And Confused [Led Zeppelin I] – 95,000
13. When The Levee Breaks [Led Zeppelin IV] – 94,000
14. Heartbreaker [Led Zeppelin II] – 93,000
15. Since I've Been Loving You [Led Zeppelin III] – 86,000
16. All My Love [In Through The Out Door] – 77,000
17. Over The Hills And Far Away [Houses Of The Holy] – 76,000
18. Communication Breakdown [Led Zeppelin I] – 59,000
19. No Quarter [Houses Of The Holy] – 56,000
20. Fool In The Rain [In Through The Out Door] – 55,000

You may be interested in…
… Led Zeppelin's full CSPC analysis
… streaming tops and tools
… similar artists