IFPI Global Top 10 Albums of 2018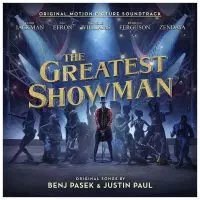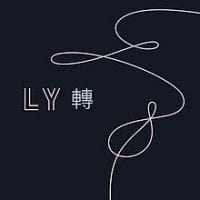 It's time to welcome the IFPI Global Top 10 Albums of 2018! It's a good ol' list, focusing on pure album sales. This atypical methodology leads to the most unique list ever by the IFPI since they debuted them in 2001 with soundtracks and foreign language releases all over the ranking!
The IFPI stands for the International Federation of the Phonographic Industry, which is the only official body representing the music industry at a worldwide level. Please be aware that only albums from labels which do communicate their data to the IFPI are listed. For this reason some local or independant artists can be missing.
At #1 is The Greatest Showman which did wonders in various markets, even more so in the UK with a stunning 28 weeks at the top of the album chart. A Star Is Born at #4, Bohemian Rhapsody at #7, and Mamma Mia! Here We Go Again at #10 contribute greatly into a fantastic year for soundtracks. All but the latter continue selling at a huge pace so expect them to repeat in next year's list.
Maybe even more impressive is the presence of BTS. The K-Pop boys band manage an inconceivable performance, scoring the 2nd and 3rd top seller of the year. They add for 5 million units shipped. They did so thanks to both history-making sales in South Korea and huge global following.
Also unbelievable is the result of Johnny Hallyday. The first posthumous release of the French rocker became the fastest selling album of all-time in his native country, en route for monumental sales for the year, 1.41 million at retail locally, way ahead of the competition.
Both Ed Sheeran and P!nk chart inside the top 10 after ending #1 and #3 of 2017, respectively. Closing the list is Eminem who continues to sell extremely well in spite of a target audience largely relying on streaming.
IFPI Global Top 10 Albums of 2018
1. Soundtrack / Cast Recording – The Greatest Showman – 3,500,000
2. BTS – LOVE YOURSELF 結 'Answer' – 2,700,000
3. BTS – LOVE YOURSELF 轉 'Tear' – 2,300,000
4. Soundtrack / Lady Gaga – A Star Is Born – 1,900,000
5. Johnny Hallyday – Mon Pays C'est L'Amour – 1,700,000
6. Ed Sheeran – Divide – 1,300,000
7. Soundtrack / Queen – Bohemian Rhapsody – 1,200,000
8. P!nk – Beautiful Trauma – 1,200,000
9. Eminem – Kamikaze – 1,000,000
10. Soundtrack – Mamma Mia! Here We Go Again – 900,000
Source: IFPI. Based on shipment . Physical and digital albums included. Streams excluded.