Data collector – Biggest CSPC Song of the 2010s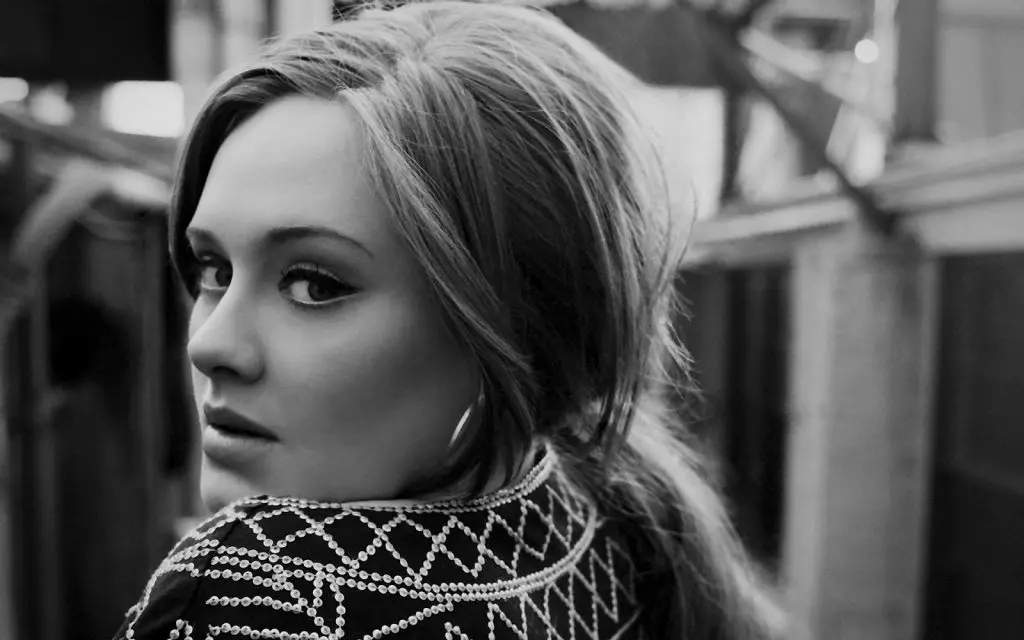 Here we are, 2010s are soon over! Thus, it is time to have a review of the songs that have been dominant during this period. Obviously, everyone remembers blockbusters of Adele and Ed Sheeran, as well as Drake's, Bieber's and Rihanna's incredible numbers through streaming platforms. Does one of these artists top the list of the biggest songs of the decade? Are there surprises among the top 10? You will find the answer in this new Data Collector list!
The songs ranked here have been released from January 1, 2010 up to now. All figures are given in EAS (equivalent album sales). They include audio and video streams, downloads, ringtones but also a weighted share of the album they helped to sell.
Please keep in mind that some artists who released big hits this decade have not been studied so far, e.g. Gotye, Pharrell Williams, LMFAO or Passenger. All figures reflect the value as collected at the time of the artist's respective articles (CSPC article or Streaming Masters). You can check the list of artists that have been tracked at this link.
A lot of lists like this one are available inside the Data Collector, so feel free to read them to gauge how your favorite artist charts on them.
SONGS RANKING – CSPC – 2010s
1. 2010 – Adele – Rolling In The Deep [21] – 12,650,000
2. 2011 – Adele – Someone Like You [21] – 12,410,000
3. 2015 – Adele – Hello [25] – 11,030,000
4. 2013 – Various Artists – Let It Go [Frozen] – 7,850,000
5. 2017 – Ed Sheeran – Shape of You [÷ (Divide)] – 6,840,000
6. 2011 – Adele – Set Fire To The Rain [21] – 6,630,000
7. 2010 – Eminem ft. Rihanna – Love the Way You Lie [Recovery] – 5,980,000
8. 2010 – Justin Bieber ft. Ludacris – Baby [My Worlds] – 5,750,000
9. 2014 – Ed Sheeran – Thinking Out Loud [x (Multiply)] – 5,380,000
10. 2010 – Maroon 5 ft. Christina Aguilera – Moves Like Jagger [Hands All Over] – 5,080,000
11. 2014 – Taylor Swift – Shake It Off [1989] – 4,970,000
12. 2010 – Bruno Mars – Just the Way You Are [Doo-Wops & Hooligans] – 4,960,000
13. 2015 – Adele – Send My Love (To Your New Lover) [25] – 4,700,000
14. 2011 – One Direction – What Makes You Beautiful [Up All Night] – 4,700,000
15. 2012 – Imagine Dragons – Radioactive [Night Visions] – 4,670,000
16. 2012 – P!nk ft. Nate Ruess – Just Give Me a Reason [The Truth About Love] – 4,580,000
17. 2011 – Rihanna ft. Calvin Harris – We Found Love [Talk That Talk] – 4,340,000
18. 2011 – Coldplay – Paradise [Mylo Xyloto] – 4,310,000
19. 2012 – Bruno Mars – Locked Out of Heaven [Unorthodox Jukebox] – 4,010,000
20. 2015 – Adele – When We Were Young [25] – 3,990,000
21. 2017 – Ed Sheeran – Perfect [÷ (Divide)] – 3,870,000
22. 2012 – Bruno Mars – When I Was Your Man [Unorthodox Jukebox] – 3,820,000
23. 2010 – Bruno Mars – Grenade [Doo-Wops & Hooligans] – 3,770,000
24. 2013 – Katy Perry ft. Juicy J – Dark Horse [Prism] – 3,770,000
25. 2013 – Katy Perry – Roar [Prism] – 3,730,000
26. 2014 – Sam Smith – Stay with Me [In the Lonely Hour] – 3,670,000
27. 2014 – Mark Ronson ft. Bruno Mars – Uptown Funk [Uptown Special] – 3,670,000
28. 2010 – Katy Perry – Firework [Teenage Dream] – 3,650,000
29. 2013 – Justin Timberlake – Mirrors [The 20/20 Experience] – 3,650,000
30. 2011 – Lady Gaga – Born This Way [Born This Way] – 3,650,000
31. 2015 – Justin Bieber – Sorry [Purpose] – 3,650,000
32. 2017 – Luis Fonsi & Daddy Yankee ft. Justin Bieber – Despacito [Orphan] – 3,610,000
33. 2012 – Maroon 5 ft. Wiz Khalifa – Payphone [Overexposed] – 3,560,000
34. 2012 – Rihanna – Diamonds [Unapolegetic] – 3,550,000
35. 2014 – Taylor Swift – Blank Space [1989] – 3,530,000
36. 2013 – Avicii – Wake Me Up [True] – 3,510,000
37. 2014 – Ed Sheeran – Photograph [x (Multiply)] – 3,480,000
38. 2015 – Justin Bieber – Love Yourself [Purpose] – 3,450,000
39. 2012 – Imagine Dragons – Demons [Night Visions] – 3,390,000
40. 2014 – Maroon 5 – Sugar [V] – 3,380,000
41. 2010 – Eminem – Not Afraid [Recovery] – 3,350,000
42. 2012 – Macklemore & Ryan Lewis ft. Wanz – Thrift Shop [The Heist] – 3,320,000
43. 2011 – Macklemore & Ryan Lewis ft. Ray Dalton – Can't Hold Us [The Heist] – 3,220,000
44. 2013 – Eminem ft. Rihanna – The Monster [The Marshall Mathers LP 2] – 3,210,000
45. 2016 – Drake ft. Wizkid & Kyla – One Dance [Views] – 3,180,000
46. 2010 – Rihanna – Only Girl (In the World) [Loud] – 3,170,000
47. 2014 – Sam Smith – I'm Not the Only One [In the Lonely Hour] – 3,120,000
48. 2015 – Coldplay ft. Beyoncé – Hymn For The Weekend [A Head Full Of Dreams] – 3,080,000
49. 2012 – Taylor Swift – We Are Never Ever Getting Back Together [Red] – 3,050,000
50. 2013 – Lorde – Royals [Pure Heroine] – 3,040,000
51. 2010 – Shakira ft. Freshlyground – Waka Waka (This Time for Africa) / Waka Waka (Esto for Africa) [Sale el Sol] – 3,020,000
52. 2010 – Bruno Mars – The Lazy Song [Doo-Wops & Hooligans] – 2,990,000
53. 2012 – Maroon 5 – One More Night [Overexposed] – 2,980,000
54. 2015 – Justin Bieber – What Do You Mean? [Purpose] – 2,970,000
55. 2012 – Bruno Mars – Treasure [Unorthodox Jukebox] – 2,910,000
56. 2014 – Coldplay – A Sky Full Of Stars [Ghost Stories] – 2,870,000
57. 2012 – Taylor Swift – I Knew You Were Trouble [Red] – 2,790,000
58. 2011 – Kelly Clarkson – What Doesn't Kill You (Stronger) [Stronger] – 2,760,000
59. 2010 – Rihanna – S&M [Loud] – 2,750,000
60. 2010 – Black Eyed Peas – The Time (Dirty Bit) [The Beginning] – 2,730,000
61. 2010 – Katy Perry ft. Snoop Dogg – California Gurls [Teenage Dream] – 2,720,000
62. 2011 – Adele – Turning Tables [21] – 2,710,000
63. 2011 – Jennifer Lopez ft. Pitbull – On the Floor [Love?] – 2,630,000
64. 2012 – Lana Del Rey – Summertime Sadness [Born to Die] – 2,550,000
65. 2010 – Usher ft. Pitbull – DJ Got Us Fallin' In Love [Raymond v. Raymond] – 2,530,000
66. 2012 – Rihanna ft. Mikky Ekko – Stay [Unapolegetic] – 2,530,000
67. 2014 – Jessie J, Ariana Grande & Nicki Minaj – Bang Bang [My Everything / Sweet Talker] – 2,500,000
68. 2010 – Ed Sheeran – The A Team [+ (Plus)] – 2,490,000
69. 2015 – Adele – Water Under The Bridge [25] – 2,420,000
70. 2012 – Sam Smith – Latch [In the Lonely Hour] – 2,420,000
71. 2013 – One Direction – Story of My Life [Midnight Memories] – 2,410,000
72. 2015 – The Weeknd – Can't Feel My Face [Beauty Behind the Madness] – 2,410,000
73. 2010 – Katy Perry – E.T. [Teenage Dream] – 2,400,000
74. 2014 – Ariana Grande ft. Iggy Azalea – Problem [My Everything] – 2,350,000
75. 2010 – Bruno Mars – Marry You [Doo-Wops & Hooligans] – 2,340,000
76. 2015 – The Weeknd – The Hills [Beauty Behind the Madness] – 2,260,000
77. 2010 – Katy Perry – Last Friday Night (T.G.I.F.) [Teenage Dream] – 2,260,000
78. 2010 – Rihanna ft. Drake – What's My Name? [Loud] – 2,250,000
79. 2012 – P!nk – Try [The Truth About Love] – 2,240,000
80. 2012 – Justin Bieber – Boyfriend [Believe] – 2,220,000
81. 2011 – One Direction – One Thing [Up All Night] – 2,210,000
82. 2010 – Katy Perry – Teenage Dream [Teenage Dream] – 2,190,000
83. 2012 – Alicia Keys – Girl On Fire [Girl on Fire] – 2,190,000
84. 2011 – Adele – Rumour Has It [21] – 2,170,000
85. 2011 – Lady Gaga – The Edge Of Glory [Born This Way] – 2,160,000
86. 2011 – Adele – One And Only [21] – 2,160,000
87. 2010 – Black Eyed Peas – Just Can't Get Enough [The Beginning] – 2,160,000
88. 2016 – Bruno Mars – That's What I Like [24K Magic] – 2,160,000
89. 2014 – Taylor Swift – Bad Blood [1989] – 2,150,000
90. 2016 – Rihanna ft. Drake – Work [Anti] – 2,150,000
91. 2014 – Maroon 5 – Maps [V] – 2,140,000
92. 2013 – Miley Cyrus – Wrecking Ball [Bangerz] – 2,130,000
93. 2017 – Imagine Dragons – Thunder [Evolve] – 2,100,000
94. 2015 – Justin Bieber – Where Are Ü Now [Purpose] – 2,080,000
95. 2011 – Coldplay & Rihanna – Princess Of China [Mylo Xyloto] – 2,040,000
96. 2010 – Justin Bieber ft. Usher – Somebody to Love [My Worlds] – 2,040,000
97. 2012 – One Direction – Little Things [Take Me Home] – 2,030,000
98. 2016 – The Weeknd ft. Daft Punk – Starboy [Starboy] – 2,020,000
99. 2016 – Drake – Hotline Bling [Views] – 2,010,000
100. 2016 – Bruno Mars – 24K Magic [24K Magic] – 2,000,000