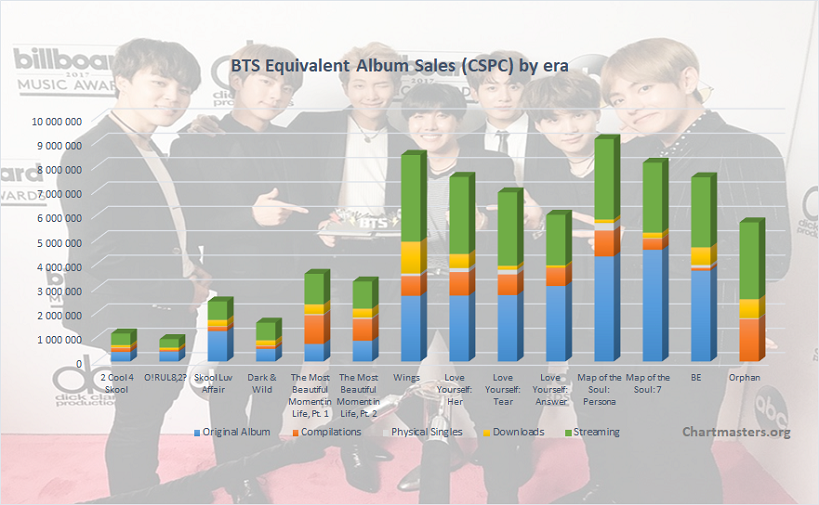 They are back. BTS, the unknown Korean group made biggest stars on Earth in no time return with a new song, Butter, their second English-language tune.
The first one, Dynamite, has been destroying charts for 9 months, pushing every day higher the total sales of the band.
Nearly a year has passed since we last updated the sales and streams of the biggest boy band in the world. How much have they increased after releasing the best-selling album of the year so far? We'll find out shortly!
View More