France best selling albums ever: Non Homologué by Jean-Jacques Goldman (1985)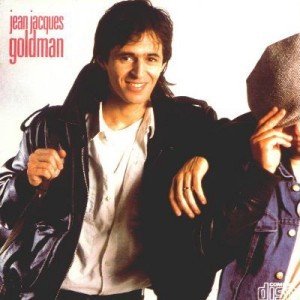 With his status increasing album after album, Jean-Jacques Goldman entered the A-list of artists thanks to his third album Positif, released in 1984. Follow up album Non Homologué had a pivotal role in his career being the album that would confirm him as a superstar or put him back in a lower league among many others.
He started to promote this album by dropping Je Marche Seul single during the summer, translated into "I Walk Alone". It was definitely untrue yet as the song was a massive hit with widespread rotation on all FM radios. Peaking at #2 with an extensive run of 12 weeks inside the Top 5, this success paved the way for the album. Coming out in mid-September, Non Homologué topped the monthly chart of that period. Stopped at #2 by a multi artist compilation in October chart, the album was back at #1 in November. At that time it was already Platinum, representing 400,000 units shipped.
Late in this month the second single was released, Je Te Donne, a duet with Michael Jones. It destroyed the competition, owning the throne of the Singles Chart during eight weeks including the entire Christmas season. With only two songs everything was pretty much said and done considering how big they were. Both still regarded as all-time classics up to this day. Je Te Donne remains to this day the only song ever part of four million selling albums with a fifth one really close to the mark, without even mentioning the fact the single itself sold a gigantic 1,5 million units. Obviously, the success of Je Te Donne maintained the album high on charts. So did the #5 third single Pas Toi that was a hit in May-June period.
Despite a promotion completed before the summer, Non Homologué just kept selling on the back of the continuous airplay of the three hits. After 14 consecutive months inside the Top 10, it ended leaving it in November 1986, or in December only if we do not consider multi artists compilations. This drop was due to new releases before the Christmas rush of course but also because of En Public, the related live album, was released and entered at #4 in that same November chart. This live album is the aforementioned fifth album containing Je Te Donne that is truly shy of the million sales milestone. To support this release, a live version of La Vie Par Procuration, a song from Non Homologué album, was released and turned into one more big hit peaking at #2 close to Christmas behind The Final Countdown song by Europe.
While there was no Diamond award before 1988 and old albums haven't been updated until later years – 1991 for this one – it was clear this release had passed the mark. By May 1989, the album was up to 1,2 million copies. Considering the awful sales context in 85-86 and the fact it was overshadowed by a compilation-like Live album a mere one year after its release this result is absolutely incredible.
Although not charting due to short sized rankings, the album just like the entire Jean-Jacques Goldman discography sold incredibly well until the release of Singulier in 1996. His major often packaged this blockbuster with his earlier albums, relatively lower sellers, to benefit from the appeal of that one. Notably, 1991 saw the release of a 3CD box containing albums Quand La Musique Est Bonne, Positif and Non Homologué. This box charted one week in 1994, years after its release, and was certified Gold in 1995 when the artist catalog was fully audited. It ranked in the catalog chart in 2005 too. Another box, a 2CD with Positif, also performed well charting in the main chart both in 2004 and in 2015. All 2/3 CDs boxes containing this album add for an incredible 240,000 units.
Of course, the original album continued selling. From mid-89 to 1996 it was selling some 20,000 copies a year, plus 10,000 copies a year in 1996-2005 and 5,000 in 2006-2015.
Net shipment as of the end of 2015 is estimated at 1,740,000 copies.
As usual, feel free to comment and / or ask a question!
Sources: SNEP, Nielsen, IFOP, Platine, Billboard.