France best selling albums ever: Era by Era (1997)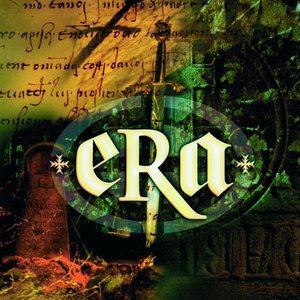 Unlike one may though when reading Era name, Era isn't a band but instead a musical project fully created by French musical composer Eric Lévi, responsible of several major French movies soundtracks including Les Visiteurs, the biggest theater success in over 20 years at the time.
Dropped in March 1997, Era's self-titled album was an instant hit. The #45 debut was just an illusion as by week 2 the record was already sitting at #4 and was starting a 29 consecutive weeks run inside the Top 10. This was due to the smash of lead single Ameno which gained ground from April until its June peak of #5. During that album run, it managed two weeks at the Top during August month.
Being ejected from time by time in October and November due to the influx of new albums hitting the street, sales of Era remained very consistent all year long, closing 1997 still in the Top 10 and as the yearly 3rd bestseller. Although it must be said IFOP panel was largely favorable to this kind of releases – 9th bestseller Partir Un Jour by the 2be3 likely outsold it for example – this doesn't take a thing from the smash Era project was enjoying.
During 1998, the machine continued rolling due to strong TV ads support. Spending the entire first quarter in the Top 15, the album was certified Diamond in early March 1998. Barely dropping during the second quarter, it is again during the summer that the album was the biggest. At that time, it climbed back to #3 during numerous weeks.
Just after first leaving charts in March 1999, the album had sold already 1,5 million units in France out of 4 million worldwide sales. Life of Era album was all but over yet as similarly to Manu Chao's Clandestino or Louise Attaque, this album became a catalog favorite during various years. Hitting #24 in August 2000, #5 (!) in March 2001, four years after the album release, #60 in January 2002 and #50 in June 2002, the album kept living a few weeks major boosts at each price reduction.
Selling 70,000 units from April 1999 to the end of the year, 90,000 copies in 2000, 150,000 in 2001, 60,000 in 2002 and 40,000 in 2003, the album was up to 1,9 million by early 2004. During that year, it continued selling well, adding 30,000 units. In the meantime, a 2CD pack with Era 2 was released, selling 40,000 copies on its own to date.
With the release of Very Best Of in the 2004 fall, catalog sales of Era got seriously cannibalized. It still sold about 100,000 copies since that date.
Net shipment as of the end of 2015 is estimated at 2,180,000 copies.
As usual, feel free to comment and / or ask a question!
Sources: SNEP, IFOP, RFI Musique, Libération.