France Best Selling Albums Ever: All-Time Ranking (2015)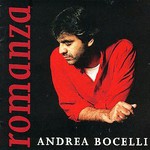 Male Albums
01 Michael Jackson – Thriller (1982) : 3 745 000
02 Francis Cabrel – Samedi Soir Sur La Terre (1994) : 3 375 000
03 Andrea Bocelli – Romanza (1997) : 2 850 000
04 Patrick Bruel – Entre Deux (2002) : 2 230 000
05 Patrick Bruel – Alors Regarde (1989) : 2 190 000
06 Michael Jackson – Dangerous (1991) : 2 175 000
07 Florent Pagny – Savoir Aimer (1997) : 2 070 000
08 Johnny Hallyday – Sang Pour Sang (1999) : 2 020 000
09 Stromae – Racine Carrée (2013) : 2 000 000
10 Francis Cabrel – Sarbacane (1989) : 1 975 000
11 Garou – Seul (2000) : 1 970 000
12 Renaud – Boucan D'Enfer (2002) : 1 950 000
13 Francis Cabrel – Hors-Saison (1999) : 1 900 000
14 Bob Marley – Legend (1984) : 1 895 000
15 Manu Chao – Clandestino (1998) : 1 810 000
16 Michael Jackson – Bad (1987) : 1 785 000
17 Jean-Jacques Goldman – Chansons Pour Les Pieds (2001) : 1 770 000
18 Johnny Hallyday – À La Vie, À La Mort (2002) : 1 750 000
19 Jean-Jacques Goldman – Singulier (1996) : 1 740 000
20 Jean-Jacques Goldman – Non Homologué (1985) : 1 740 000
This ranking is easily the most consistent category with as much as 73 million selling albums despite exclusions of instrumental artists a la Jean-Michel Jarre, Richard Clayderman or Andre Rieu.
If we ignore cult Legend compilation album of Bob Marley, only three English albums feature inside this Top 20, including the chart topper. Those albums, Thriller (#1), Dangerous (#6) and Bad (#16) have several things in common but especially one – they are all Michael Jackson albums. His absolute dominance among foreign artists is completed by History which is the fourth foreign male studio album at #22 on this list. The only other purely foreign artist with more than one million seller is Phil Collins at #48 with …But Seriously and #54 with Serious Hits… Live.
Not fully local, not fully foreign are both Manu Chao and Julio Iglesias. The former had a mind blowing era with Clandestino (#15) and sits at #67 with Proxima Estacion Esperanza. The latter has two albums lower on charts, A Vous Les Femmes (#44) and Sentimental (#73).
But the big deal about male artists relates to local singers. Several of them registered insane results. Jean-Jacques Goldman already had two albums in the Bands list plus one related album in the Various artists list thanks to Génération Goldman covers. He also wrote two of the Top 3 female albums ever plus various others over a million. Just like it wasn't enough, the man also rockets an unreal seven albums past 1 million as a solo artist. He is #17, #19, #20, #24 (Entre Gris Clair Et Gris Foncé), #33 (En Passant), #43 (Positif) and #61 (Minoritaire). A good challenge for him could be the release of an instrumental album!
Francis Cabrel is also one of a kind. His Samedi Soir Sur La Terre is runner up to Thriller, his remaining albums at #10 (Sarbacane), #13 (Hors-Saison), #30 (77-87), #49 (Fragile) and #63 (Les Chemins De Traverse).
Various artists had three million sellers. Patrick Bruel is one of them with two giga sellers (#4 & #5) plus Juste Avant at #28. Florent Pagny is #7, #27 (Bienvenue Chez Moi) and #66 (Ailleurs Land). Renaud results are similar as he is #12, #31 (Morgane De Toi) and #45 (Mistral Gagnant). So did Yannick Noah despite a dropping market with his #23 debut, Pokhara at #50 and #51 with Charango. The last owner of a triple crown is Michel Sardou. If all his million sellers barely did it – he owns albums #62, #69 and #70 – he is also the one with three more albums just under the mark.
As we mentioned all all-time best selling artists minus the absolute #1, it is time to mention Johnny Hallyday. The immortal rocker has two albums inside the Top 20 at #8 and #18. While he had just two million sellers, he has an accountable number of albums ranging from half a million to a million.
With two albums a piece are also Alain Souchon, Calogero and Jacques Brel.
Giving the competition and the current market, Stromaé achieves the unreal position of #9 with his terrific smash Racine Carrée.