France Best Selling Albums Ever
PER ACT TYPE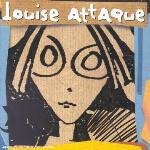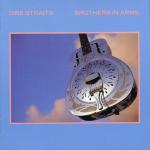 Band Albums
01 Louise Attaque – Louise Attaque (1997) : 2 760 000
02 Queen – Greatest Hits II (1991) : 2 170 000
03 Dire Straits – Brothers in Arms (1985) : 2 020 000
04 ABBA – Gold – Greatest Hits (1992) : 1 815 000
05 Manau – Panique Celtique (1998) : 1 780 000
06 Pink Floyd – Dark Side Of The Moon (1973) : 1 725 000
07 Nirvana – Nevermind (1991) : 1 690 000
08 The Cranberries – No Need To Argue (1994) : 1 540 000
09 Pink Floyd – The Wall (1979) : 1 535 000
10 The Beatles – 1967-1970 (1973) : 1 495 000
11 Pink Floyd – Wish You Were Here (1975) : 1 440 000
12 Fredericks Goldman Jones – Fredericks Goldman Jones (1990) : 1 425 000
13 Ace Of Base – Happy Nation (1993) : 1 400 000
14 The Beatles – 1962-1966 (1973) : 1 365 000
15 Eagles – Hotel California (1976) : 1 365 000
16 Kyo – Le Chemin (2003) : 1 330 000
17 Dire Straits – On Every Street (1991) : 1 330 000
18 Simon & Garfunkel – Greatest Hits (1972) : 1 330 000
19 U2 – War (1983) : 1 275 000
20 IAM – L'Ecole du Micro d'Argent (1997) : 1 270 000
While such a list of top sellers ever in the UK / US would be massively dominated by band albums, it is not the case in France. Only three band albums ever sold over 1,85 million, thus all those albums do not occupy the very top spots of the comprehensive list merging all albums. There is still 44 bands albums over 1 million units sold yet.
French bands are also notably absent here with only two albums inside the Top 10 and five spread over the Top 20, which is a good illustration of the lack of massive selling local bands. The worst thing is that one of those albums – Fredericks Goldman Jones – was actually mostly a solo album in the eyes of the public while the four other French albums came from acts that can be considered as one album wonders.
All those facts together just give even more credit to Louise Attaque eponymous debut album which destroys the competition. It is both the highest selling debut album ever, the highest selling band album ever and the highest selling rock album ever. Well, not bad.
Foreign albums wise, Dire Straits are #3 and #17, plus #30 with Money For Nothing, managing three million selling albums within' a few years. They are not the only superstar international group in France. Indeed, Pink Floyd come close to put three albums in the Top 10 as they sit at #6, #9 and #11. The Beatles also dropped three million sellers, all compilations with 1967-1970 #10, 1962-1966 #14 and lower down the chart 1 at #38. Last but not least, Simon & Garfunkel registered similar results with two compilations and one live album ranking #18 (Greatest Hits), #23 (The Concert In Central Park) and #39 (The Definitive). U2 band looks like the bad student almost closing this list at #19 with War but they also sent The Joshua Tree (#28) and Best Of 1980-1990 (#31) well over a million.
Close was AC/DC, nowhere to be seen inside the Top 20 but #34 with Live, #37 with Back In Black and very close to a million with 1979 set Highway To Hell. Nirvana are up there at an impressive #7 position with Nevermind while Unplugged In New-York (#35) also shifted a million. An eight foreign band land multiple million sellers as Supertramp is #24 with Breakfast In America and #26 with The Very Best Of. Queen do even better as they are at #2 with Greatest Hits II while Greatest Hits I is just under the ranking at #22. The only local groups facing those international giants is Fredericks Goldman Jones trio at #12 with their eponymous debut and #34 with Rouge, plus Noir Désir with their two classic albums Des Visages Et Des Figures at #27 and 666.667 Club at #44.