CSPC: Enrique Iglesias Popularity Analysis
Streaming Part 2 – Getting global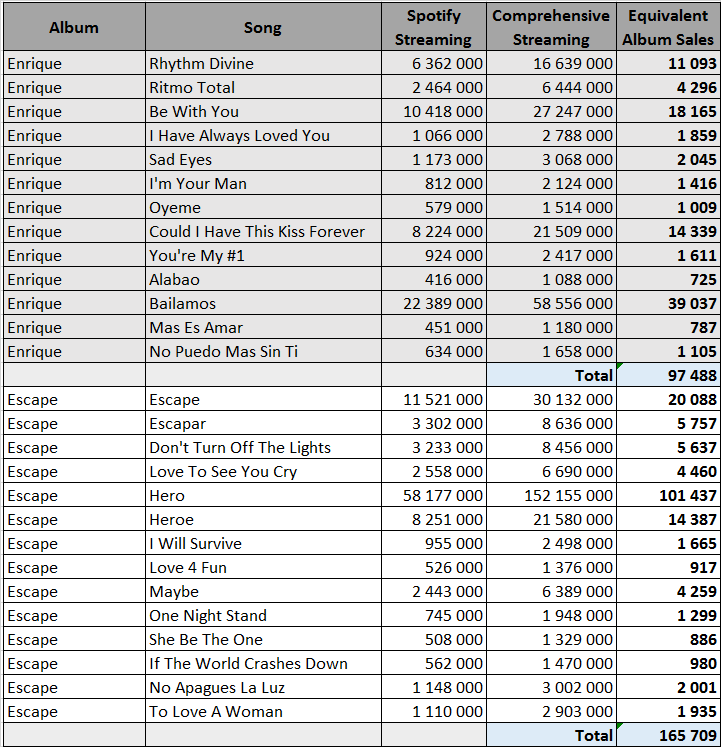 With both Enrique and Escape, Enrique Iglesias got truly massive worldwide, although those eras seem long gone by now.
Still, the modern streaming information shows those two titles are far from forgotten. Bailamos has over 22 million streams via Spotify, whereas Be With You crossed the 10 million mark recently. Those two songs, coupled with the rest of the album, generated almost 97,000 sales via streaming platforms overall.
Escape, not surprisingly, is in an even better position with over 165,000 equivalent albums sales. Of course, this album features arguably Enrique Iglesias' biggest track of his career, Hero, now with 58 million streams on Spotify plus 8 million for the Spanish version of the track.