Biggest Songs of the 1990s (CSPC)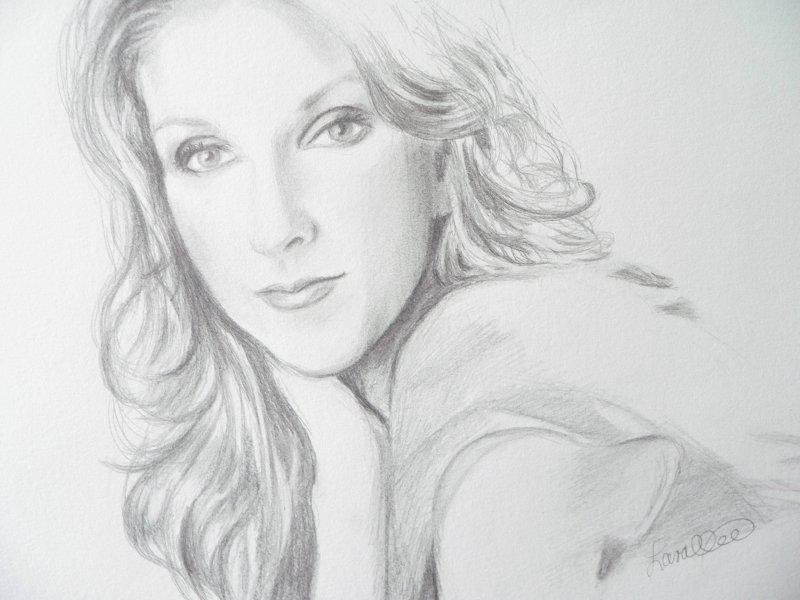 If you lived in the 90s, you probably remember the music that flooded the radios at the time. A variety of styles were in the spotlight: alternative rock rather early in the decade (Nirvana, Oasis…), teen pop in the second half (Britney Spears, Spice Girls, Backstreet Boys…), divas (Mariah Carey, Celine Dion, Whitney Houston…), soundtracks (Titanic, Bodyguard…) and so on. Do you know which songs are the most memorable of this decade? Place your bets!
The songs ranked here have been released from January 1, 1990 up to December 31, 1999. All figures are given in EAS (equivalent album sales). They include audio and video streams, downloads, ringtones but also a weighted share of the album they helped to sell.
Please keep in mind that some artists who released big hits this decade have not been studied so far, e.g. Santana, Pearl Jam, Lauryn Hill, Ace Of Base or 2Pac. All figures reflect the value as collected at the time of the artist's respective articles (CSPC article or Streaming Masters). You can check the list of artists that have been tracked at this link.
A lot of lists like this one are available inside the Data Collector, so feel free to read them to gauge how your favorite artist charts on them.
Biggest Songs of the 1990s (CSPC)
1. 1997 – Céline Dion – My Heart Will Go On [Titanic / Let's Talk About Love] – 62,750,000
2. 1992 – Whitney Houston – I Will Always Love You [The Bodyguard] – 33,620,000
3. 1991 – Bryan Adams – (Everything I Do) I Do It for You [Waking Up the Neighbours / Robin Hood: Prince of Thieves] – 20,820,000
4. 1996 – Spice Girls – Wannabe [Spice] – 20,670,000
5. 1991 – Michael Jackson – Black or White [Dangerous] – 18,860,000
6. 1999 – Backstreet Boys – I Want It That Way [Millennium] – 18,360,000
7. 1990 – Garth Brooks – Friends In Low Places [No Fences] – 18,260,000
8. 1998 – Britney Spears – …Baby One More Time […Baby One More Time] – 17,940,000
9. 1991 – Nirvana – Smells Like Teen Spirit [Nevermind] – 17,650,000
10. 1996 – Céline Dion – Because You Loved Me [Falling Into You] – 16,310,000
11. 1991 – Red Hot Chili Peppers – Under the Bridge [Blood Sugar Sex Magik] – 16,160,000
12. 1995 – Alanis Morissette – Ironic [Jagged Little Pill] – 16,060,000
13. 1990 – AC/DC – Thunderstruck [The Razors Edge] – 15,460,000
14. 1994 – The Cranberries – Zombie [No Need to Argue] – 15,370,000
15. 1995 – Oasis – Wonderwall [(What's The Story) Morning Glory?] – 14,920,000
16. 1998 – Cher – Believe [Believe] – 14,850,000
17. 1997 – Backstreet Boys – Everybody (Backstreet's Back) [Backstreet's Back] – 14,760,000
18. 1991 – U2 – One [Achtung Baby] – 14,750,000
19. 1991 – Metallica – Nothing Else Matters [Metallica] – 14,620,000
20. 1991 – Metallica – Enter Sandman [Metallica] – 14,510,000
21. 1994 – Mariah Carey – All I Want for Christmas Is You [Merry Christmas] – 14,190,000
22. 1993 – Mariah Carey – Hero [Music Box] – 14,130,000
23. 1991 – Nirvana – Come As You Are [Nevermind] – 14,070,000
24. 1991 – Guns N' Roses – November Rain [Use Your Illusion I] – 13,580,000
25. 1997 – Shania Twain – Man! I Feel Like a Woman! [Come On Over] – 13,320,000
26. 1993 – Meat Loaf ft. Lorraine Crosby – I'd Do Anything for Love (But I Won't Do That) [Bat Out of Hell II: Back into Hell] – 13,140,000
27. 1993 – Céline Dion – The Power of Love [The Colour Of My Love] – 13,080,000
28. 1994 – Green Day – Basket Case [Dookie] – 12,960,000
29. 1996 – Céline Dion – It's All Coming Back to Me Now [Falling Into You] – 12,280,000
30. 1995 – Mariah Carey – Always Be My Baby [Daydream] – 12,220,000
31. 1990 – Madonna – Vogue [I'm Breathless] – 11,790,000
32. 1992 – Whitney Houston – I Have Nothing [The Bodyguard] – 11,570,000
33. 1993 – Mariah Carey – Without You [Music Box] – 11,440,000
34. 1991 – Guns N' Roses – Knockin' on Heaven's Door [Use Your Illusion II] – 10,740,000
35. 1991 – Enya – Caribbean Blue [Shepherd Moons] – 10,590,000
36. 1993 – Janet Jackson – That's the Way Love Goes [Janet] – 10,360,000
37. 1997 – Shania Twain – You're Still the One [Come On Over] – 10,320,000
38. 1995 – Mariah Carey – Fantasy [Daydream] – 10,280,000
39. 1999 – Destiny's Child – Say My Name [The Writing's on the Wall] – 10,200,000
40. 1995 – Michael Jackson – They Don't Care About Us [HIStory: Past, Present and Future, Book I] – 9,940,000
41. 1993 – Aerosmith – Crazy [Get a Grip] – 9,940,000
42. 1990 – Garth Brooks – The Thunder Rolls [No Fences] – 9,840,000
43. 1997 – Shania Twain – That Don't Impress Me Much [Come On Over] – 9,710,000
44. 1997 – Backstreet Boys – As Long as You Love Me [Backstreet's Back] – 9,370,000
45. 1991 – Queen – The Show Must Go On [Innuendo] – 9,230,000
46. 1999 – Red Hot Chili Peppers – Californication [Californication] – 9,160,000
47. 1997 – Elton John for The Diana Foundation – Candle in the Wind [Orphan] – 8,920,000
48. 1997 – Barbra Streisand & Céline Dion – Tell Him [Higher Ground / Let's Talk About Love] – 8,580,000
49. 1999 – Dido – Thank You [No Angel] – 8,550,000
50. 1992 – Bon Jovi – Bed of Roses [Keep the Faith] – 8,530,000
51. 1996 – Backstreet Boys – Quit Playin' Games (with My Heart) [Backstreet Boys] – 8,480,000
52. 1991 – Mariah Carey – Emotions [Emotions] – 8,380,000
53. 1993 – Aerosmith – Cryin' [Get a Grip] – 8,360,000
54. 1998 – Madonna – Frozen [Ray Of Light] – 8,340,000
55. 1990 – Mariah Carey – Vision of Love [Mariah Carey] – 8,180,000
56. 1995 – Shania Twain – Any Man of Mine [The Woman In Me] – 8,090,000
57. 1999 – Christina Aguilera – Genie in a Bottle [Christina Aguilera] – 7,990,000
58. 1995 – Alanis Morissette – You Oughta Know [Jagged Little Pill] – 7,910,000
59. 1993 – Billy Joel – The River of Dreams [River Of Dreams] – 7,840,000
60. 1991 – Michael Jackson – Remember the Time [Dangerous] – 7,730,000
61. 1995 – Michael Jackson – You Are Not Alone [HIStory: Past, Present and Future, Book I] – 7,310,000
62. 1991 – Guns N' Roses – Don't Cry [Use Your Illusion I] – 7,190,000
63. 1997 – NSYNC – Tearin' Up My Heart [NSYNC] – 7,180,000
64. 1995 – Michael Jackson – Earth Song [HIStory: Past, Present and Future, Book I] – 7,100,000
65. 1991 – Garth Brooks – Rodeo [Ropin' the Wind] – 6,950,000
66. 1992 – Céline Dion & Peabo Bryson – Beauty and the Beast [Celine Dion] – 6,750,000
67. 1997 – Green Day – Good Riddance (Time of Your Life) [Nimrod] – 6,690,000
68. 1996 – Céline Dion – All by Myself [Falling Into You] – 6,570,000
69. 1991 – Michael Jackson – Heal the World [Dangerous] – 6,550,000
70. 1995 – Mariah Carey & Boyz II Men – One Sweet Day [Daydream] – 6,490,000
71. 1993 – The Cranberries – Linger [Everybody Else Is Doing It, So Why Can't We?] – 6,280,000
72. 1993 – Céline Dion – Think Twice [The Colour Of My Love] – 6,260,000
73. 1997 – Usher – You Make Me Wanna… [My Way] – 6,080,000
74. 1993 – Nirvana – Heart-Shaped Box [In Utero] – 6,010,000
75. 1999 – Red Hot Chili Peppers – Otherside [Californication] – 5,940,000
76. 1991 – Nirvana – Lithium [Nevermind] – 5,930,000
77. 1995 – Céline Dion – Pour que tu m'aimes encore [D'Eux] – 5,910,000
78. 1990 – George Michael – Freedom! '90 [Listen Without Prejudice Vol. 1] – 5,880,000
79. 1998 – Madonna – Ray Of Light [Ray Of Light] – 5,720,000
80. 1991 – Metallica – The Unforgiven [Metallica] – 5,600,000
81. 1994 – Madonna – Take A Bow [Bedtime Stories] – 5,420,000
82. 1997 – Spice Girls – Spice Up Your Life [Spiceworld] – 5,410,000
83. 1993 – Garth Brooks – Standing Outside The Fire [In Pieces] – 5,350,000
84. 1998 – Whitney Houston & Mariah Carey – When You Believe [My Love Is Your Love / #1's / The Prince of Egypt] – 5,320,000
85. 1998 – Alanis Morissette – Thank U [Supposed Former Infatuation Junkie] – 5,300,000
86. 1993 – Mariah Carey – Dreamlover [Music Box] – 5,270,000
87. 1995 – Oasis – Don't Look Back In Anger [(What's The Story) Morning Glory?] – 5,180,000
88. 1995 – Alanis Morissette – Hand in My Pocket [Jagged Little Pill] – 5,140,000
89. 1997 – Foo Fighters – Everlong [The Colour and the Shape] – 5,140,000
90. 1999 – Enrique Iglesias – Bailamos [Enrique] – 5,110,000
91. 1990 – Jon Bon Jovi – Blaze Of Glory [Blaze of Glory] – 5,060,000
92. 1998 – Whitney Houston – My Love Is Your Love [My Love Is Your Love] – 4,940,000
93. 1999 – Eminem – My Name Is [The Slim Shady LP] – 4,940,000
94. 1994 – Green Day – When I Come Around [Dookie] – 4,930,000
95. 1990 – Whitney Houston – All the Man That I Need [I'm Your Baby Tonight] – 4,930,000
96. 1999 – Red Hot Chili Peppers – Scar Tissue [Californication] – 4,850,000
97. 1991 – Cher – The Shoop Shoop Song (It's in His Kiss) [Love Hurts] – 4,730,000
98. 1992 – Elton John – The One [The One] – 4,700,000
99. 1999 – Britney Spears – (You Drive Me) Crazy […Baby One More Time] – 4,630,000
100. 1997 – Mariah Carey – My All [ButterFly] – 4,610,000