2000 TOP 100 HITS – 21 TO 40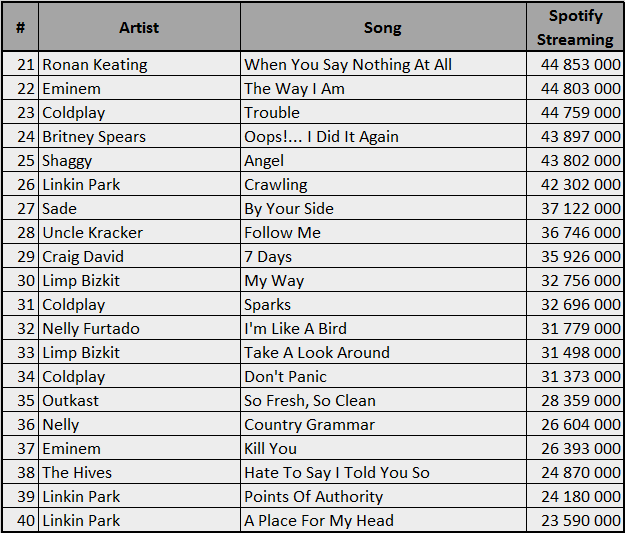 With songs going up to nearly 45 million, we are now in front of truly strong classics from the year 2000. Nelly Furtado debut smash, Sade huge By Your Side, Shaggy's Angel, Nelly's Country Grammar, Craig David smash 7 Days, The Hives all-time hit, Britney Spears' Oops!… I Did It Again, all those songs are clearly big.
The three main blockbusters of the year Eminem, Coldplay and Linkin Park still strongly dominate the ranking with as many as 8 songs out of this pack of 20. Limp Bizkit were big too in 2000 as shown with the presence of both My Way and Take A Look Around.