2000 TOP 100 HITS – 61 TO 80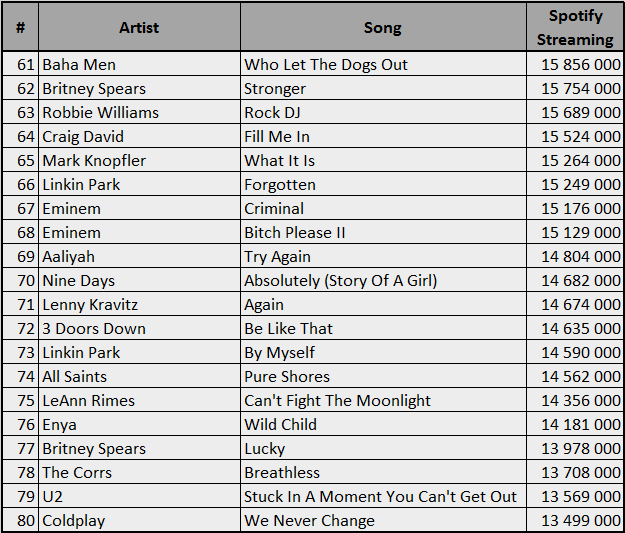 This batch includes various absolutely cult songs from the start of the 00s. Who Let The Dogs Out, Rock DJ, Try Again, Pure Shores, Can't Fight The Moonlight, Breathless are some of them. As the perfect illustration of the three best selling albums issued that year, Eminem, Britney Spears and Linkin Park chart two songs each on this chart section.
Numbers wise we reached songs with over 15 million streams, would you risk a bet on how many streams got the very top songs?