Elvis Presley's US album sales
Albums over 100,000 Soundscan sales
The same post shared by Hanboo also highlights that Presley had 57 albums over 100,000 Soundscan units by the end of 2005. It's impressive since even his debut album was supposedly slightly behind that mark. Additionally, this record-breaking tally doesn't include all direct-marketing releases previously mentioned.
For that threshold, we can hardly identify precisely the 57 albums. In fact, they aren't albums, but instead entries on Soundscan database. For example, Elvis' Golden Records had two versions over 6 digits by 2005, the original and the 1997 reissue. While they are merged for RIAA purpose and while Soundscan do merge frequently distinct versions together, it isn't an automatic process and that LP still has two counts running separately. The same is supposedly true for the Christmas Album too. Furthermore, 100,000 is a low level, an album can easily sell that much off the radar. It's impossible to distinguish which one will be just under or just over.
We can still check if the ballpark is realistic. Below I filtered pre-2006 albums for which I have an up to date assumption of Soundscan sales at 160,000 or more. They are all expected to have been safely over 100,000 by 2005.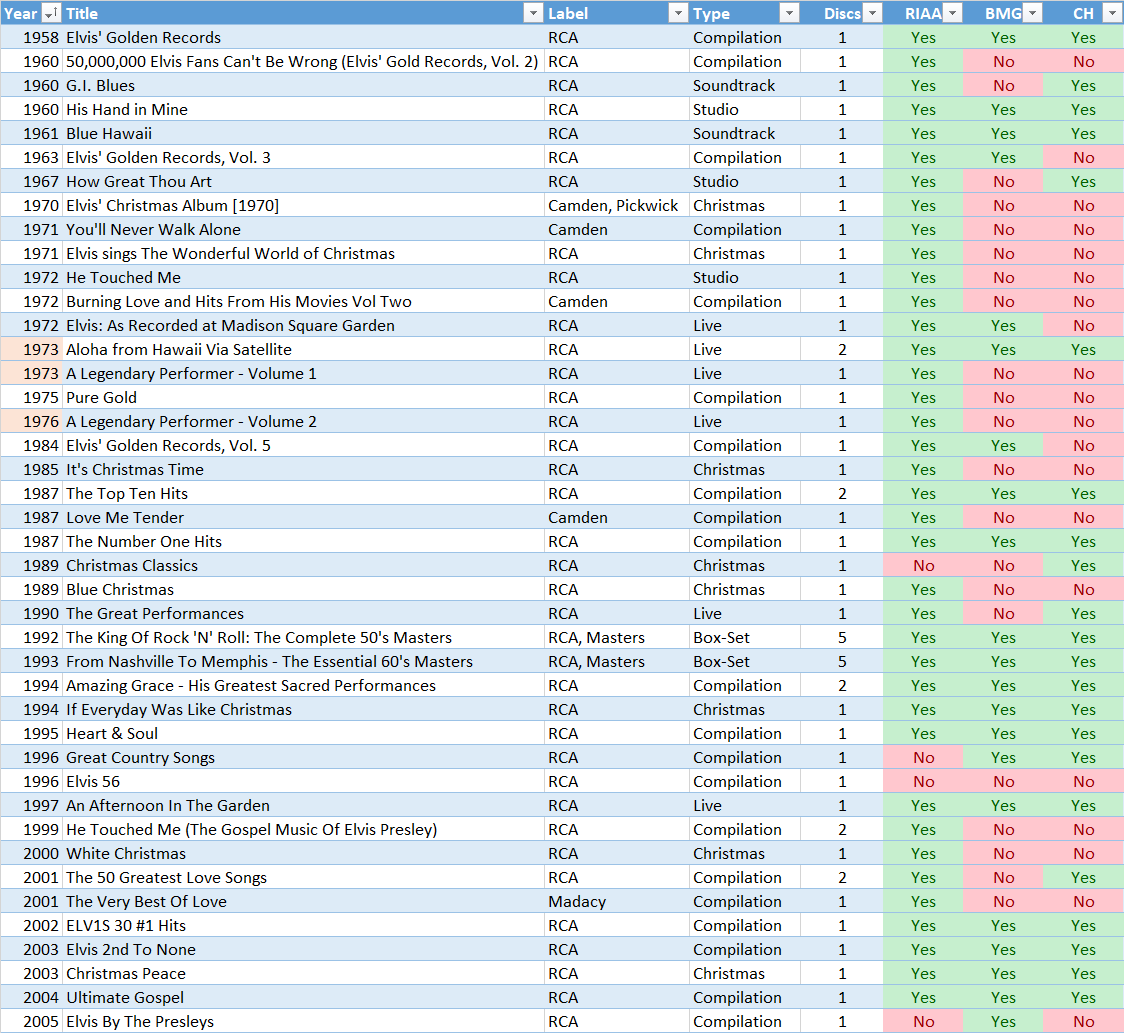 We can also point out Country from 1998 that sold 100,000 units in 2000/2001. That's 43 individual albums that would be responsible for 45-46 entries at 6 digits scans. About a dozens of albums are still missing.
That puts around 100k – some higher, some lower – following albums: