France Best Selling Albums Ever: Update Part 2
https://flic.kr/p/pZ4MHd
80s Dying Records
Johnny Clegg & Savuka – Third World Child (1987) : 1 310 000
France likes to get deep into an album of music that is unusual. Every two or three years one album of World Music, a Classical record or an instrumental set will suddenly do wonders. Those albums do not fit into a real market thoug, there is no continuous demand for them. Thus, once the hype and the accompanying promotion is over, it goes downhill and die by itself. Third World Child by Johnny Clegg & Savuka was utterly massive back in 1987/1988 spending 14 weeks at #1. Two follow up albums were huge too in 1988 and 1990. The love story with the French fans hasn't last though with all his albums from the last 20 years failing to reach the Top 100. The hit single Scatterlings of Africa keeps getting a bit of recurrent airplay barely holding the album alive.
France Gall – Babacar (1987) : 1 055 000
If the French public struggles to remember Yves Duteil or Johnny Clegg, female singer France Gall remains one of the most beloved artist of the country. Being part of the popular culture since her younger age, participating in the most popular French musical of all-time, marrying one of the most well respected singer songwriter of the country, retiring after the tragic death of her aforementioned famous husband, everything from her story created an immaculate, deeply loved image. The only reason why blockbuster album Babacar ranks so poorly among catalog sellers today is that she had various other popular albums in the 80s creating enough material to push the strong selling compilation Evidemment which amassed the impressive tally of 74 weeks inside the Top 200 since 2013 to date.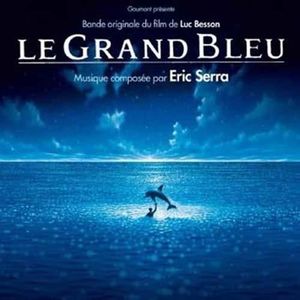 Soundtrack / Éric Serra – Le Grand Bleu (1988) : 1 760 000
Soundtracks always follow a specific path in terms of catalog sales. Many have very low sales after the movie exploitation. Some of them, like Pulp Fiction, gain classic status and consequently are used by the FNAC in their "Pick 4 for 20€" offers in the Soundtrack-themed shelves. A few others are linked to famous movies with unimpressive catalog sales but some strong shots when the movie airs on relevant TV Channels, like Grease or Dirty Dancing. Likely the cultest movie ever from France, Le Grand Bleu belongs to this last category. There have been very low activity this year for it, thus the low sales, but it can be reactivated anytime, expectedly in 2018 for its 30 years anniversary.
Dire Straits – Money For Nothing (1988) : 1 220 000
One of the most popular foreign acts ever in France, Dire Straits registered the impressive tally of 3 million selling albums in less than a decade. Considering how powerful the band and its catalog was by the end of the 80s, it is no surprise to see their Money For Nothing first compilation selling a million. It remained a very strong seller until being replaced in 1998 by the more comprehensive Sultans Of Swing – The Very Best Of. Deleted for a few years, Money For Nothing is one of those old compilations that benefited from iTunes and the likes to reappear and sell a few more copies, even if it remains under the shadow of Sultans Of Swing.