France Album Sales: Celine Dion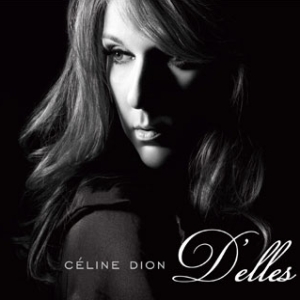 D'Elles (2007) Era
In 2007, some 12 years after D'Eux, the ghost of Jean-Jacques Goldman was still well alive as once again the title of new Celine Dion French album justified his absence by highlighting the fact all tracks were written by female authors.
Lead single Et S'il N'en Restait Qu'une shot straight to #1. Considering the popularity of the artist gigantic sales could have been expected for the album then. In reality, the Single Chart was out of sync with appropriate popularity measurement by that point, still ignoring digital sales and with physical sales completely dead, enabling every fan base to make a single debut fairly high. The fact this single wasn't as big as its peak suggests was very visible in the album performances.
Released in May the album had no competition and easily debuted at #1 with 55,000 copies sold. This was a massive dip in sales compared to the 124,000 units sold by previous French album 1 Filles & 4 Types especially since albums were getting more and more frontloaded with new internet behaviors. D'Elles was very precisely frontloaded as it lasted a mere 4 weeks inside the Top 10, an awful result for a French album released in a weak period.
If early run and sales were quite bad for the artist standards, middle run was surprisingly good especially considering Celine Dion released a new English album later that year. With no subsequent singles, D'Elles kept floating around the Top 200 for two full years. Never going very high the album consistency did grant it 278,000 physical sales by the end of 2008 plus an estimated 8,000 digital sales, five times more than its debut week.
Top 3 Most Streamed Tracks on Spotify
Immensité – 265,000
Et S'il N'en Restait Qu'une – 144,000
On S'Est Aimé A Cause – 113,000