Understanding: Billboard BB200 vs US Album Sales
II) Examples of application
C) Sonny & Cher
The hit or miss trajectory of Sonny & Cher and Cher solo albums is perfect to confirm our calculations.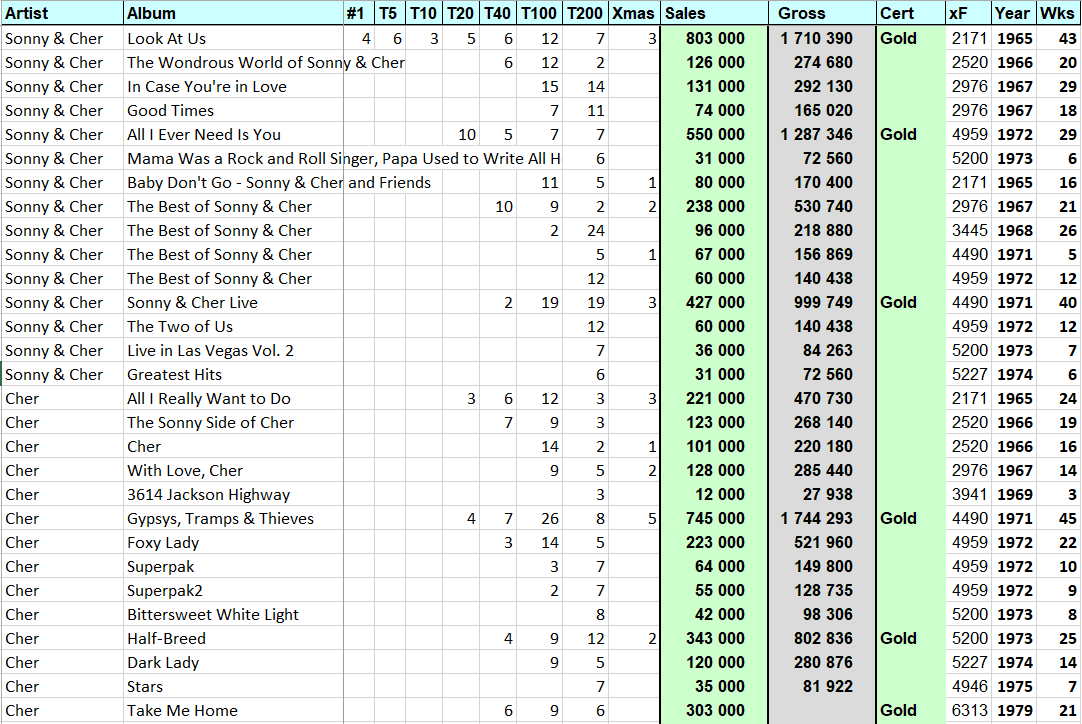 One important warning – as calculations are based on weeks charted only, they shouldn't be considered final results for very poor selling albums that lasted only some weeks inside the Top 200. The album 3614 Jackson Highway is a good example. With only 3 weeks charted, its sales just under the ranking likely double or triple its 12,000 units calculation, although it will never be a great seller anyway.
The last two Gold albums, Half-Breed and Take Me Home, both reached the mark thanks to hyped singles. Both failed to fully capitalize on them though and dropped fast, failing to really break half a million sales.