How to get Spotify numbers in one click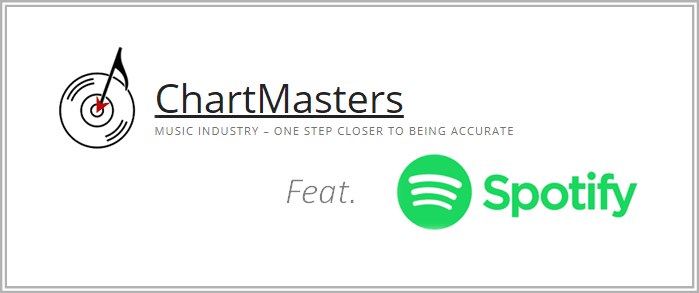 Hi everyone! You have been looking for a tool which gives you Spotify streams of your favorite artists in one click for a very long time. The wait is over.
We developed it for you. No more words are needed, just try it and enjoy!
Please note that the link has been added to the menu's "Useful Links" section.
If you have some questions still, make sure to read the FAQ at the top of the page! We also put it here so that you can't miss it.
1) Is it possible to fetch any artist?
Yes. We are directly hitting Spotify's API. All artists available in their database can be fetched, including artists who are currently unavailable for streaming.
2) I typed in the name but no result is found, why?
Since many artists use similar names or even special characters, the query by name can miss the artist you are looking for. In this case, we suggest to use the search by ID that works for every artist.
3) Where can I find the ID of an artist?
From Google you can search an artist name plus "Spotify". The first result will always be the artist page on Spotify. There, all 22 characters after "artist/" inside the URL reflects the artist id.
Here the example of Adele, with her id being 4dpARuHxo51G3z768sgnrY.
4) Are data updated?
Yes, all streaming data are up to date. As they are retrieved from Spotify's database itself, they are automatically refreshed every day.
5) I selected albums, singles and compilations but some are missing, why?
Spotify API limits queries to 50 results. Artists with heavy discographies and/or albums with many versions may have more records listed under these three sections. If that happens, we suggest you to search the artist one format at a time.
6) I noticed that one song is missing, why?
Spotify has many versions of each song and album, way more than often displayed in frontend. They often have slight alterations on their name.
In order to avoid flooding you with a lot of duplicated data and displaying messy totals, we took the decision to deduplicate lines based on the number of streams. If two distinct songs happen to have the exact same number of streams at some point, for that day the oldest song only will be displayed.
7) Why are tracklists of singles/compilations incomplete?
As we deduplicate songs to prevent us from double counting, tracks which appear in several sections (album, single, compilation) will appear only in the first one, which may lead to incomplete tracklists for compilations or singles.
8) Can I search for songs which are only available under the "Appears on" section?
Sadly, the answer at the moment is no. We have a solution to retrieve this data, but it requires an exponential number of requests to the Spotify API. This would greatly slow down this tool. For this reason, this option has been removed so far.
9) What does EAS stand for?
EAS stands for Equivalent Album Sales. As streaming is rapidly replacing paid-for sales, the industry standard is to convert these numbers into equivalent album sales. To understand how we convert streams in EAS at Chartmasters, please follow this link.
10) What is the conversion formula for EAS?
The conversion formula is Spotify streams * (310/207) / 1500.
The 310/207 ratio extrapolates Spotify streams into market-comprehensive numbers for occidental markets, simulating results on platforms like Apple Music, Amazon Music and Deezer.
The 1,500 division factor reflects the industry-accepted ratio between 1 album sale and 1,500 streams.
You can read more about format conversions with explanations on our Commensurate Sales to Popularity Concept.
11) Is the EAS conversion formula valid for every artist?
As any automatic program, this formula misses manual adjustments. In Sweden for example, Spotify accounts for over 90% of the market, so local albums are inflated by the 310/207 calculation.
Opposite to Sweden, Spotify's market share in terms of gross revenue is only 25.2% in France, so the average formula will typically downgrade French language releases.
All in all, the formula is relevant primarily to international singers.