France best selling albums ever: Pulp Fiction Soundtrack (1994)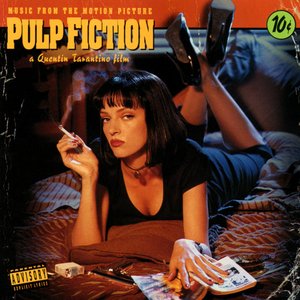 Soundtrack success is often very binary – hit or miss. The hit may be tremendous during about a quarter along with the movie as it has been seen with Saturday Night Fever, Grease, Dirty Dancing or the Titanic soundtracks. Other soundtracks get ignored and disappear.
Pulp Fiction was an OK seller when first released. In France, it peaked at #6, pretty respectable although not impressive. A mix of old hits from Dusty Springfield, Kool & The Gang or Al Green along with unknown tracks not featured in the movie as well as spoken dialogues were unlikely to hold long yet. Neil Diamond song Girl, You'll Be a Woman Soon covered by underground band Urge Overkill then became an international hit, especially in France peaking at #10.
During following months and years, the album just like the movie gained cult status. Selling 120,000 units in 1994, the album added 270,000 in 1995. Charting all 1996 year around #50 position, it sold 170,000 more copies that year. During 1997 Pulp Fiction was surprisingly certified Platinum for 300,000 copies sold, while figures show it was just about to pass 2xPlatinum criteria.
This award wasn't date specific yet as both cult Nirvana albums MTV Unplugged and Nevermind were also awarded that date by Universal and for both of those albums too we know sales were largely over certified plateaus.
In 1998, the album enjoyed one more impressive run, peaking at #14 and getting three distinct spells inside the Top 30. With early 1999 sales, the album crossed the 800,000 units mark.
Already a great catalog seller, in 2005 FNAC started to sell pretty cheap movie soundtracks every year during the month of May. This resulted in Pulp Fiction hitting the Top 10 catalog chart for five consecutive years at this period, including at #1 in 2008. Averaging 30,000 a year in 1999/2000, 20,000 from 2001 to 2005, 15,000 from 2006 to 2009 and 10,000 since, this record is now a million seller, quite incredibly, the third of John Travolta.
Net shipment as of the end of 2015 is estimated at 1,060,000 copies.
As usual, feel free to comment and / or ask a question!
Sources: SNEP, IFOP.