France best selling albums ever: Marcher Dans Le Sable by Gérald De Palmas (2000)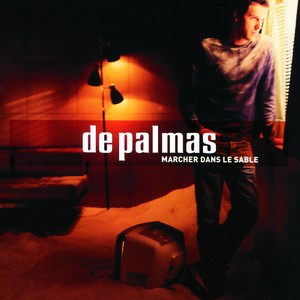 After two albums that sold a mere 200,000 copies collectively, Gérald De Palmas was needing a serious boost. That boost was named Jean-Jacques Goldman who wrote the hit J'En Rêve Encore, used as lead single for the artist third album, Marcher Dans Le Sable.
Time for radios and the public to notice the song, which debuted at #41, it translated into a real hit peaking at #9 some three months later. The success was translated into the album, itself debuting at #34 and entering the Top 10 at #9 exactly the same week the single did. Marcher Dans Le Sable kept selling large amounts during five full quarters, peaking ultimately in March 2002, 17 months after release, at #2 only beaten by yearly edition of Les Enfoirés.
The album was on 700,000 by November 2001 and reached Diamond award when peaking at #2, on the hype of the Victoires de La Musique ceremony. Considering its chart run on following months, it completed the year on 1,2 million units. Years 2003-2006 have been good for the record, adding 70,000 copies, thanks to the consistent results of follow up album. From 2007 the album was already selling less than it used to be and collapsed in 2011 when Sur Ma Route compilation was released.
Net shipment as of the end of 2015 is estimated at 1,310,000 copies.
As usual, feel free to comment and / or ask a question!
Sources: SNEP, IFOP, Le Parisien.