Biggest Songs of the 2000s (CSPC)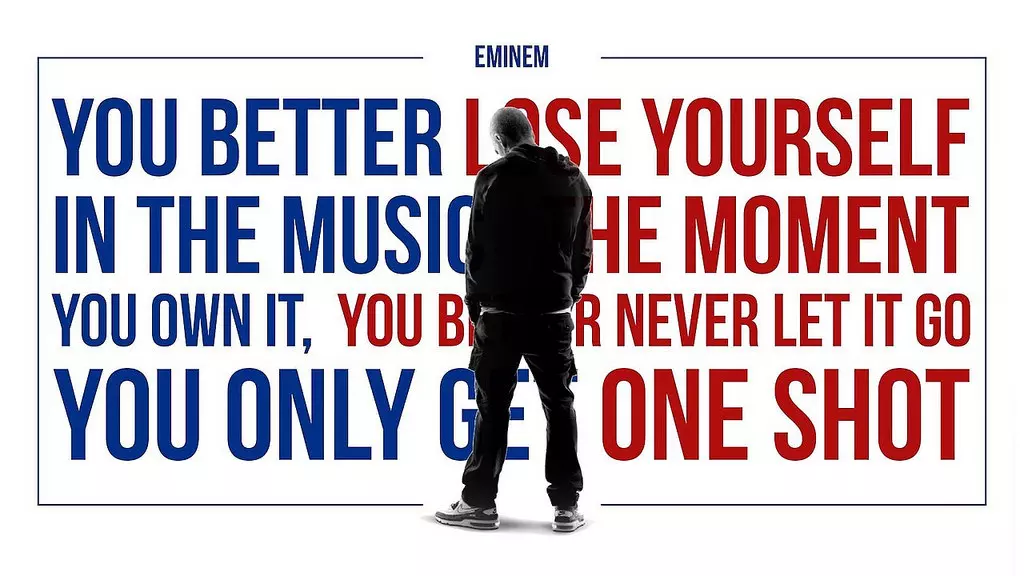 After studying the biggest songs of the current decade, let's continue our travel through the past with the biggest songs of the 2000s! At first glance, the biggest artists were Britney Spears and Beyoncé for female artists, Eminem for male singers, Coldplay and Linkin Park for bands. Does one of these artists top the list of the biggest songs of the 2000s? Are there surprises among the top 10? You will find the answer in this new Data Collector list!
The songs ranked here have been released from January 1, 2000 up to December 31, 2009. All figures are given in EAS (equivalent album sales). They include audio and video streams, downloads, ringtones but also a weighted share of the album they helped to sell.
Please keep in mind that some artists who released big hits this decade have not been studied so far, e.g. 50 Cent, Evanescence, Nelly or Susan Boyle. All figures reflect the value as collected at the time of the artist's respective articles (CSPC article or Streaming Masters). You can check the list of artists that have been tracked at this link.
A lot of lists like this one are available inside the Data Collector, so feel free to read them to gauge how your favorite artist charts on them.
Biggest Songs of the 2000s (CSPC)
1. 2002 – Eminem – Lose Yourself [8 Mile] – 15,260,000
2. 2000 – U2 – Beautiful Day [All That You Can't Leave Behind] – 14,770,000
3. 2000 – Britney Spears – Oops!… I Did It Again [Oops!… I Did It Again] – 12,900,000
4. 2000 – Linkin Park – In The End [Hybrid Theory] – 12,040,000
5. 2001 – Nickelback – How You Remind Me [Silver Side Up] – 11,080,000
6. 2000 – Bon Jovi – It's My Life [Crush] – 10,990,000
7. 2004 – James Blunt – You're Beautiful [Back to Bedlam] – 10,170,000
8. 2000 – Eminem – The Real Slim Shady [The Marshall Mathers LP] – 9,960,000
9. 2001 – Alicia Keys – Fallin' [Songs in A Minor] – 9,760,000
10. 2001 – Shakira – Whenever, Wherever / Suerte [Laundry Service] – 9,320,000
11. 2000 – Enya – Only Time [A Day Without Rain] – 8,800,000
12. 2000 – NSYNC – Bye Bye Bye [No Strings Attached] – 8,760,000
13. 2003 – Beyoncé ft. Jay-Z – Crazy in Love [Dangerously In Love] – 8,520,000
14. 2002 – Eminem ft. Nate Dogg – 'Till I Collapse [The Eminem Show] – 8,400,000
15. 2000 – Eminem ft. Dido – Stan [The Marshall Mathers LP] – 8,100,000
16. 2005 – Coldplay – Fix You [X&Y] – 7,970,000
17. 2002 – Coldplay – The Scientist [A Rush Of Blood To The Head] – 7,890,000
18. 2003 – Britney Spears – Toxic [In The Zone] – 7,880,000
19. 2004 – Usher ft. Lil Jon & Ludacris – Yeah! [Confessions] – 7,660,000
20. 2002 – Avril Lavigne – Complicated [Let Go] – 7,620,000
21. 2008 – Coldplay – Viva La Vida [Viva La Vida Or Death And All His Friends] – 7,620,000
22. 2000 – Coldplay – Yellow [Parachutes] – 7,480,000
23. 2005 – Madonna – Hung Up [Confessions On A Dance Floor] – 7,470,000
24. 2003 – Dido – White Flag [Life for Rent] – 7,400,000
25. 2005 – Shakira ft. Wyclef Jean – Hips Don't Lie / Sera Sera [Oral Fixation, Vol. 2] – 7,370,000
26. 2003 – Alicia Keys – If I Ain't Got You [The Diary of Alicia Keys] – 7,340,000
27. 2001 – Kylie Minogue – Can't Get You Out of My Head [Fever] – 7,300,000
28. 2003 – Linkin Park – Numb [Meteora] – 7,220,000
29. 2001 – Norah Jones – Come Away with Me [Come Away with Me] – 7,150,000
30. 2001 – Enrique Iglesias – Hero [Escape] – 7,070,000
31. 2002 – Maroon 5 – She Will Be Loved [Songs About Jane] – 7,040,000
32. 2003 – Black Eyed Peas ft. Justin Timberlake – Where Is the Love? [Elephunk] – 7,020,000
33. 2001 – Norah Jones – Don't Know Why [Come Away with Me] – 6,720,000
34. 2004 – Kelly Clarkson – Because of You [Breakaway] – 6,630,000
35. 2008 – Lady Gaga – Poker Face [The Fame / The Fame Monster] – 6,580,000
36. 2009 – Lady Gaga – Bad Romance [The Fame / The Fame Monster] – 6,520,000
37. 2004 – Eminem – Mockingbird [Encore] – 6,520,000
38. 2000 – Madonna – Music [Music] – 6,470,000
39. 2009 – Black Eyed Peas – I Gotta Feeling [The E.N.D.] – 6,410,000
40. 2000 – Backstreet Boys – Shape of My Heart [Black & Blue] – 6,160,000
41. 2002 – Eminem – Without Me [The Eminem Show] – 6,090,000
42. 2004 – Norah Jones – Sunrise [Feels Like Home] – 5,900,000
43. 2005 – Carrie Underwood – Before He Cheats [Some Hearts] – 5,870,000
44. 2008 – Beyoncé – Halo [I Am… Sasha Fierce] – 5,570,000
45. 2004 – Green Day – Boulevard of Broken Dreams [American Idiot] – 5,510,000
46. 2006 – Justin Timberlake ft. Timbaland – SexyBack [FutureSex/LoveSounds] – 5,450,000
47. 2001 – Destiny's Child – Survivor [Survivor] – 5,430,000
48. 2002 – Céline Dion – I'm Alive [A New Day Has Come] – 5,330,000
49. 2005 – Mariah Carey – We Belong Together [The Emancipation of Mimi] – 5,220,000
50. 2002 – Coldplay – Clocks [A Rush Of Blood To The Head] – 5,130,000
51. 2008 – Taylor Swift – Love Story [Fearless] – 5,050,000
52. 2007 – Alicia Keys – No One [As I Am] – 5,030,000
53. 2001 – Michael Jackson – You Rock My World [Invincible] – 5,020,000
54. 2002 – P!nk – Just Like a Pill [Missundaztood] – 4,970,000
55. 2002 – Red Hot Chili Peppers – Can't Stop [By The Way] – 4,900,000
56. 2001 – P!nk – Get the Party Started [Missundaztood] – 4,850,000
57. 2005 – Black Eyed Peas – My Humps [Monkey Business] – 4,850,000
58. 2004 – Jay-Z & Linkin Park – Numb / Encore [Collision Course] – 4,820,000
59. 2005 – Black Eyed Peas – Pump It [Monkey Business] – 4,820,000
60. 2002 – Avril Lavigne – Sk8er Boi [Let Go] – 4,620,000
61. 2002 – Jennifer Lopez ft. Jadakiss & Styles P – Jenny from the Block [This Is Me… Then] – 4,580,000
62. 2002 – Justin Timberlake – Cry Me a River [Justified] – 4,540,000
63. 2005 – Foo Fighters – Best of You [In Your Honor] – 4,460,000
64. 2001 – Gorillaz ft. Del the Funky Homosapiens – Clint Eastwood [Gorillaz] – 4,450,000
65. 2009 – Lady Gaga ft. Beyoncé – Telephone [The Fame / The Fame Monster] – 4,450,000
66. 2008 – P!nk – So What [Funhouse] – 4,420,000
67. 2004 – Kelly Clarkson – Since U Been Gone [Breakaway] – 4,400,000
68. 2005 – Gorillaz ft. De La Soul – Feel Good Inc. [Demon Days] – 4,370,000
69. 2004 – U2 – Vertigo [How To Dismantle An Atomic Bomb] – 4,360,000
70. 2002 – Christina Aguilera – Beautiful [Stripped] – 4,360,000
71. 2001 – Britney Spears – I'm A Slave 4 U [Britney] – 4,360,000
72. 2008 – Adele – Make You Feel My Love [19] – 4,360,000
73. 2005 – Nickelback – Rockstar [All the Right Reasons] – 4,350,000
74. 2006 – Beyoncé – Irreplaceable [B'Day] – 4,320,000
75. 2007 – Rihanna ft. Jay-Z – Umbrella [Good Girl Gone Bad] – 4,270,000
76. 2008 – Taylor Swift – You Belong with Me [Fearless] – 4,270,000
77. 2004 – Green Day – American Idiot [American Idiot] – 4,230,000
78. 2009 – Black Eyed Peas – Boom Boom Pow [The E.N.D.] – 4,220,000
79. 2005 – Michael Bublé – Home [It's Time] – 4,180,000
80. 2008 – Lady Gaga ft. Colby O'Donis – Just Dance [The Fame / The Fame Monster] – 4,160,000
81. 2004 – James Blunt – Goodbye My Lover [Back to Bedlam] – 4,160,000
82. 2001 – Jennifer Lopez – I'm Real [J.Lo] – 4,080,000
83. 2000 – Britney Spears – Stronger [Oops!… I Did It Again] – 4,050,000
84. 2007 – Michael Bublé – Everything [Call Me Irresponsible] – 4,030,000
85. 2007 – Mark Ronson ft. Amy Winehouse – Valerie [Back To Black] – 4,030,000
86. 2001 – Janet Jackson – All for You [All for You] – 3,990,000
87. 2002 – Maroon 5 – This Love [Songs About Jane] – 3,980,000
88. 2007 – Linkin Park – What I've Done [Minutes To Midnight] – 3,930,000
89. 2004 – Green Day – Wake Me Up When September Ends [American Idiot] – 3,890,000
90. 2009 – Michael Bublé – Haven't Met You Yet [Crazy Love] – 3,890,000
91. 2007 – Avril Lavigne – Girlfriend [The Best Damn Thing] – 3,880,000
92. 2001 – Usher – U Got It Bad [8701] – 3,880,000
93. 2000 – NSYNC – This I Promise You [No Strings Attached] – 3,770,000
94. 2000 – Britney Spears – Lucky [Oops!… I Did It Again] – 3,760,000
95. 2005 – Michael Bublé – Feeling Good [It's Time] – 3,720,000
96. 2000 – Eminem – The Way I Am [The Marshall Mathers LP] – 3,710,000
97. 2004 – Green Day – Holiday [American Idiot] – 3,710,000
98. 2000 – NSYNC – It's Gonna Be Me [No Strings Attached] – 3,680,000
99. 2006 – Red Hot Chili Peppers – Snow ((Hey Oh)) [Stadium Arcadium] – 3,600,000
100. 2008 – Madonna ft. Justin Timberlake & Timbaland – 4 Minutes [Hard Candy] – 3,590,000