D) Import sales
As incredible as it may seem, imports represented as much as a third of international artists sales in Japan during various years, even more at some point. Those import sales were fully excluded from Oricon charts until the extended Top 300 ranking started in 2003.
Below two extracts from 2002 RIAJ Annual Report. First, international albums production per year in Japan: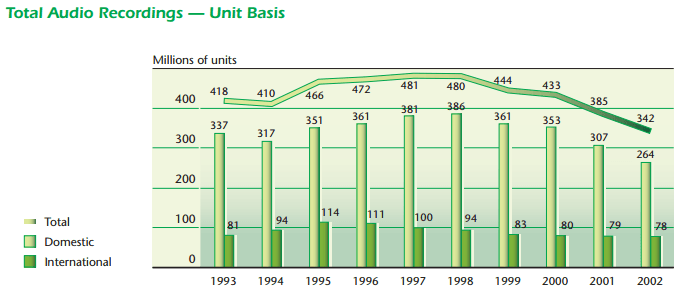 As you can see, the number was around 80 million per year in early 00s. Second, at the same time below is the of yearly imports, coming obviously from non-Japanese artists: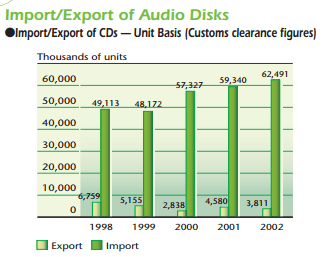 In 2002, a massive 62 million albums have been imported. This means every 10,000 copies registered by Oricon for international sellers, some 8,000 units were ignored. Obviously, big international acts like Michael Jackson or Madonna weren't impacted on such a dimension since their majors were locally promoting and shipping their albums, but still all foreign acts lost a chunk of their sales in Oricon charts.