Yearly Most Successful Female Album: The beginning (1960-1982)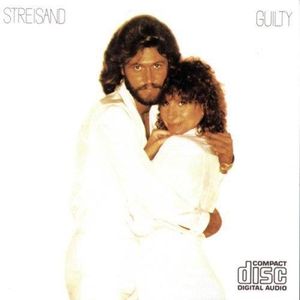 1980 – Barbra Streisand – Guilty
After living already various hey-days, Streisand got one more prime time with Guilty.  This collaboration with the highly hyped Barry Gibb from the Bee Gees did wonders. The single Woman in Love was immensely popular. A #1 smash for 3 weeks in both the US and the UK, the track was also massive elsewhere. In France for example, where Streisand always struggled, the song sold well over 1 million units on its way to become the highest selling international female single ever by then.  The song sold nearly 5 million units Worldwide.
The album followed the single's footsteps by storming at #1 everywhere. It shifted more than 5 million units in each the US and Europe, moving some 13 million copies in total. With 20 million streams on Spotify, Woman in Love is Streisand's signature song. It is responsible for various millions of sales from compilations, although it was left out 1981's 10 million seller Memories.
Challengers
Just like Streisand, Diana Ross recorded her biggest era ever in 1980 after being active for nearly 2 full decades. She did so with the LP Diana and its banger track Upside Down, a single which sold over 3 million units physically and has 33 million streams on Spotify. As incredible as it seems, the album's second single, I'm Coming Out, does even better there at 41 million. These two songs are among her Top 3 career tracks, meaning they fueled massively her compilations. Thus, Diana would have been a strong #1 for 1980, but Guilty was just too big of a competitor.
She did much less noise upon release in spite of reaching #1 in the US with her single, but Dolly Parton's 9 to 5 and Odd Jobs became a perennial seller along with its track 9 to 5, a song up to 66 million streams on Spotify. Numerous compilations have been sold on the back of it, although here too the competition is too strong.