The Receipts Database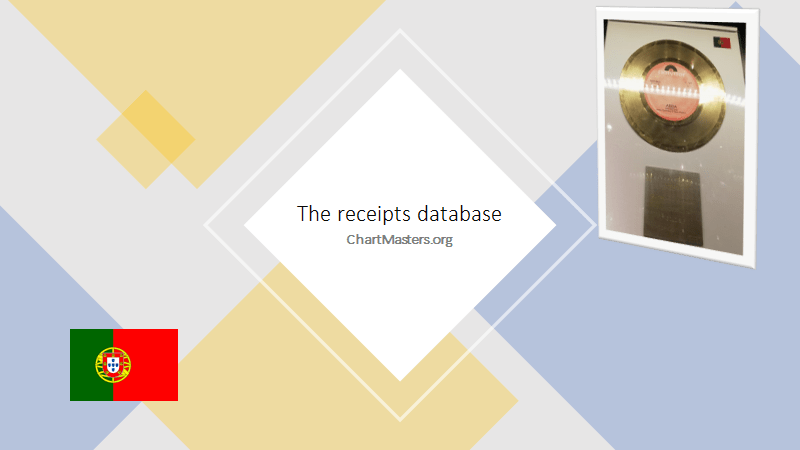 The receipts database presentation

The pop culture is more and more obsessed with receipts. When you get involved into a stan war on social media, it's always better to have them backing you.

Charts geeks also love receipts. They portray the history of the music industry, being are a fundamental piece to build all-time lists of top selling artists.

Many are widely available, like US and UK certifications thanks to RIAA and BPI databases.

The most we move away from traditional western markets, the hardest it gets to identify data yet.

Thus, a few charts followers go deep into digging old magazines, books, archived links, etc. I've been one of them for over 15 years.

During this timeframe, I've been lucky enough to be in touch with various industry insiders, collecting a lof of information from most markets.

I still use in a daily basis hundreds of these files to build CSPC articles. They involve no estimation, it's pure, factual information.

This gold rush in quest of new data continues to this day, as we shown when we collected receipts covering more than 100 million of sales in the USRR.

When I created this article, I wondered why not putting together all these information I own into an all-in-one database, with a handy interface?

As these files are in languages as diverse as Japanese, Portuguese or Swede, with different formatting, uppercases or lowercases, etc, this task requires an uniformization and translation process that takes time.

While we will continue adding data to it, we offer you this first set of figures coming from USSR / Russia, Portugal, Yugoslavia, Poland, and Australia.

For now, you can search for an artist. Additional filters will be developed too.
Content of the receipts database
Australia: Billboard reports (1970-89), certifications (albums, 1986-2020)
Brazil: shipment codes (2003-21)
Canada: year end lists (2014-22)
China: Xiami music downloads (2014-18)
Denmark: various certifications and reports
Germany & Netherlands: shipments (Bertelsmann Club, 1967-69)
Italy: shipment figures (albums, 1986-2008, downloads 2006-08)
Japan: scanned units, best selling physical foreign singles
Norway: certifications (1960-73, 1986-87, 1993-2011), year end lists (1984-97)
Poland: shipment codes (1971-81), year end lists (1971-87, 1996, 2001-06)
Portugal: certifications (1978-2019)
Russia: shipment codes (LP formats, 1992-95)
Russia: certifications (albums, 1991-2012, ringtones 2010-11)
South Korea: shipments (physicals int. 1999-2021, loc. 2010-22, downloads 2011-17)
Turkey: shipments (albums int. 2004, 2006, 2008, loc. 2004-2006, 2008-16, downloads & ringtones, loc. 2009-2013), various 90's shipments
United States: year end lists (2014-22)
USSR: shipment codes (LP formats, 1973-91)
Vietnam: shipment codes (CD formats, 1996-2023, LP formats 2013-2023)
Yugoslavia: certifications (albums, 70s/80s)
Record Store Day: shipments (2011-23)
+ standalone but official reports
Expect more receipts to be added shortly.

The database contains 55,176 receipts so far. Please enter an artist name and / or a country.