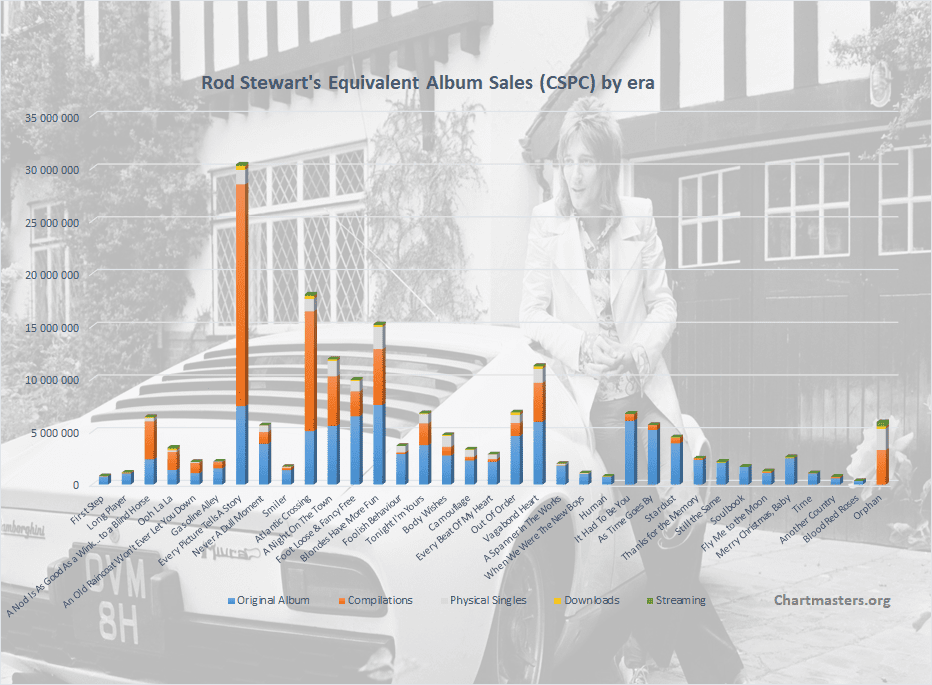 Love him or hate him, Rod Stewart is an absolute legend. In fact, Rod the Mod is up to 5 decades and 47 years of #1 records in major markets.
This week, the release of his compilation You're in My Heart, paired with the Royal Philharmonic Orchestra, will likely extend even more this mind-blowing run.
With his 31 studio albums along with key contributions to several bands, how many records has the British singer sold?
View More