Remaining Long Format – Music Videos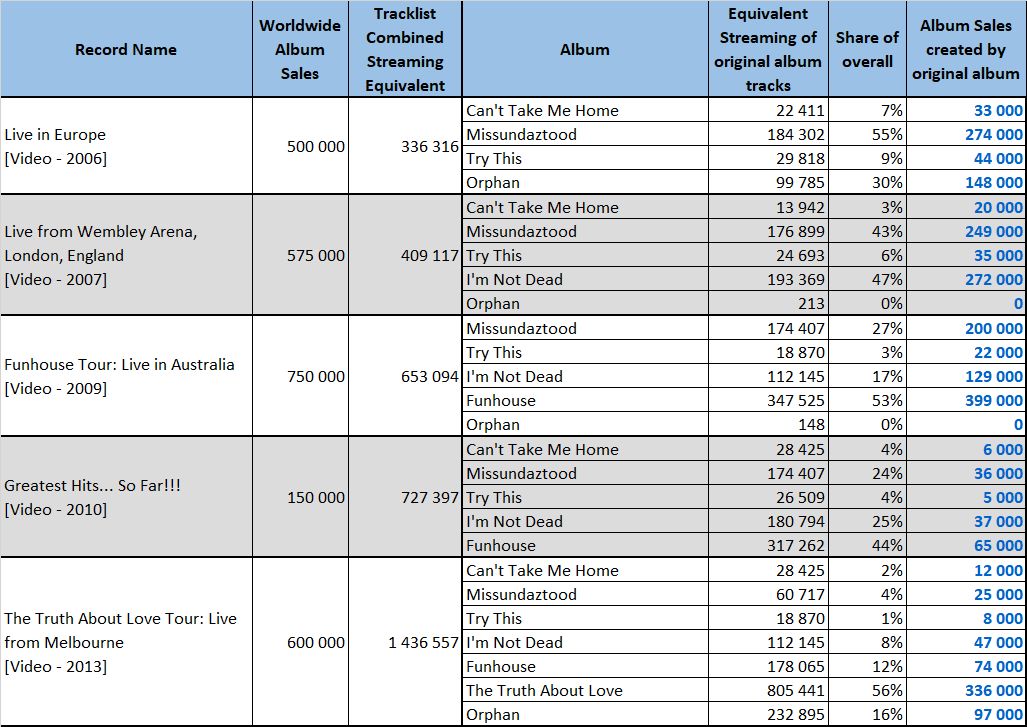 I previously mentioned how the popularity of P!nk in Germany and especially in Australia was keeping her physical single sales alive. It is even more evident with DVD sales. Her extraordinary success in the latter country is unmatched with music video sales that crush results of successful studio albums by other artists. She sold 4 times more DVDs in Australia than in the US, a country 14 times bigger.
The four half a million selling titles relied extensively on hits from M!ssundaztood, then I'm Not Dead, then Funhouse, and finally The Truth About Love. As the singer kept recording hit singles each DVD was heavily influenced by the album promoted at the same time.