Streaming Part 3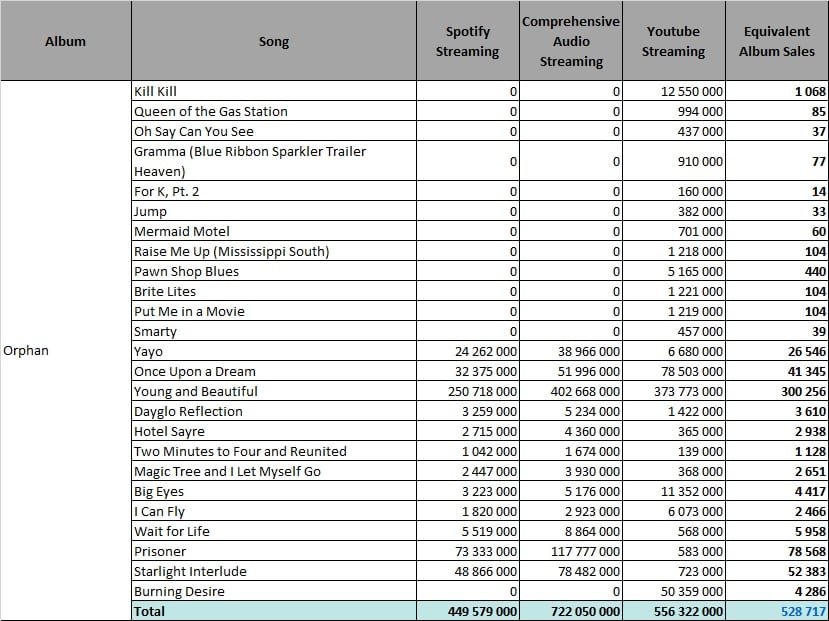 The Orphan section includes both songs from the Lana Del Ray album as well as pure orphan tracks. As Lana Del Ray had been discontinued for so long, its songs are not available on Spotify, except Yayo which has a great 24 million streams there.
The most noteworthy song from this list though is easily Young and Beautiful. This 2013 smash is now up to 250 million Spotify streams and 374 million YouTube views, her second best performing song on those platforms.
Together, those songs add for 529,000 equivalent album sales.