Full Length related records Sales – Summary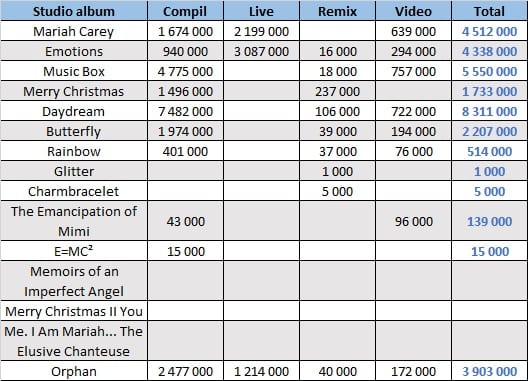 Here is the most underestimated indicator of an album's success – the amount of compilation sales of all kinds it generated. Due to the dependency of the original studio album's sales on those releases, they are a key piece of the jigsaw.
Surprisingly, or maybe not, the album which generated the most sales of secondary packages is Daydream at 8,3 million. Music Box at 5,6 million isn't that much ahead of the first two albums which contributed strongly on MTV Unplugged's success.