Remaining Long Format Part 14 – Live Albums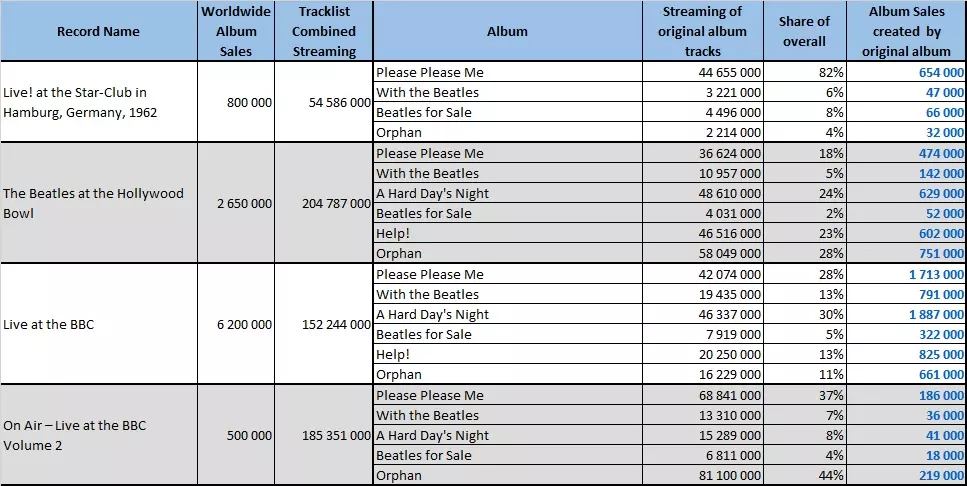 Hamburg show was recorded in 1962, Hollywood Bowl ones happened in 1964/1965 and BBC appearances from 1963 to 1965. As a result, songs performed during those nights came from the band earlier albums. Guess who's the strongest? You got it right by now I guess – it's Please Please Me.
Between, although hardly remembered for their live albums, those sets have now combined sales in excess of 10 million units.