Streaming Part 7 – Not Orphan of Success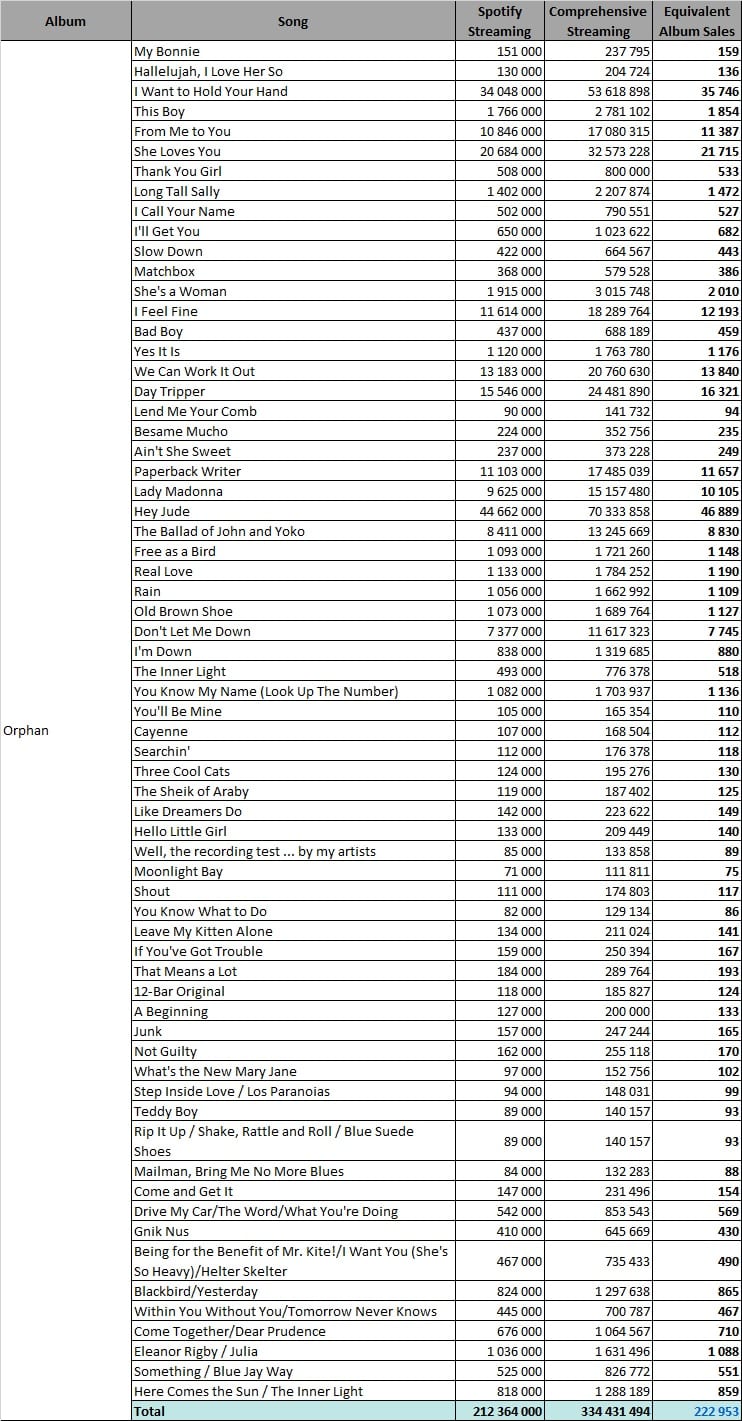 This melting pot of songs from various horizons includes some of the most notorious Beatles success. We saw within' the physical singles sales that their top 6 selling singles were from the Orphan Album folder. Without the advantage of being available on only one format while others were part of albums too, those songs are not leading the pack anymore in Streaming.
Hey Jude is close to 45 million still, followed by I Want To Hold Your Hand at 34 million and She Loves You at 21 million. It's interesting to notice that between themselves, sales ranking of Orphan songs is still respected – this is the same Top 3 in each physical, download and streaming sales. When comparing to studio album singles though, the Orphan songs are much higher in physical sales. This reveals in a very clear way the immediate and mutual cannibalization impact of physical singles vs albums releases.