Streaming Part 3 – Closing the Decade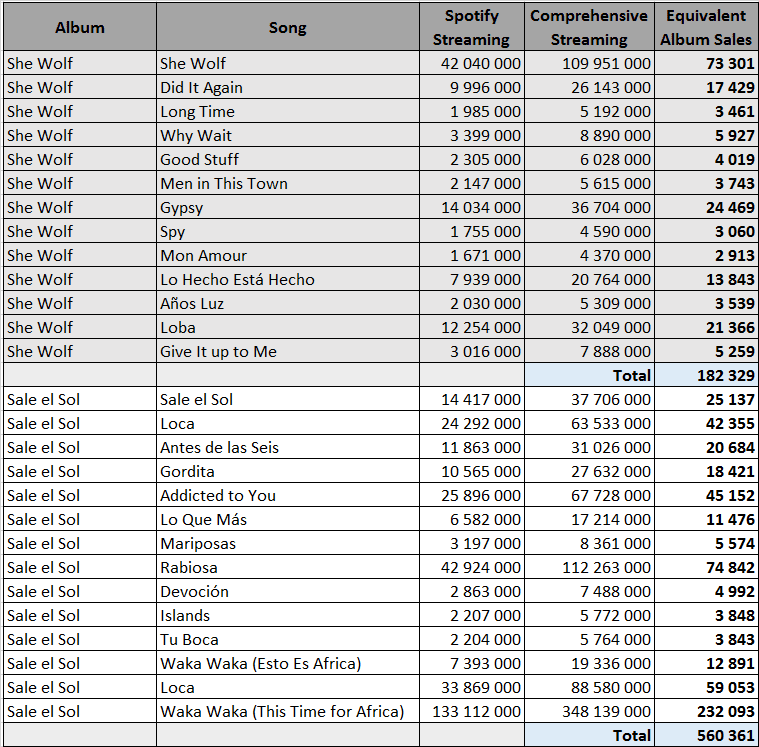 Independently of the consistency of albums tracks or the heights reached by singles, all albums until She Wolf end up with 110-280,000 equivalent album sales.
This all changes with Sale el Sol. For a mostly Spanish album issued in 2010 market context, its results were absolutely extraordinary, which is confirmed in tis streaming figures. Both language versions of Loca combined add for 58 million while Rabiosa is on 43 million. Logically, Waka Waka does even better at 140 million.