Streaming Part 2 – Orphan Album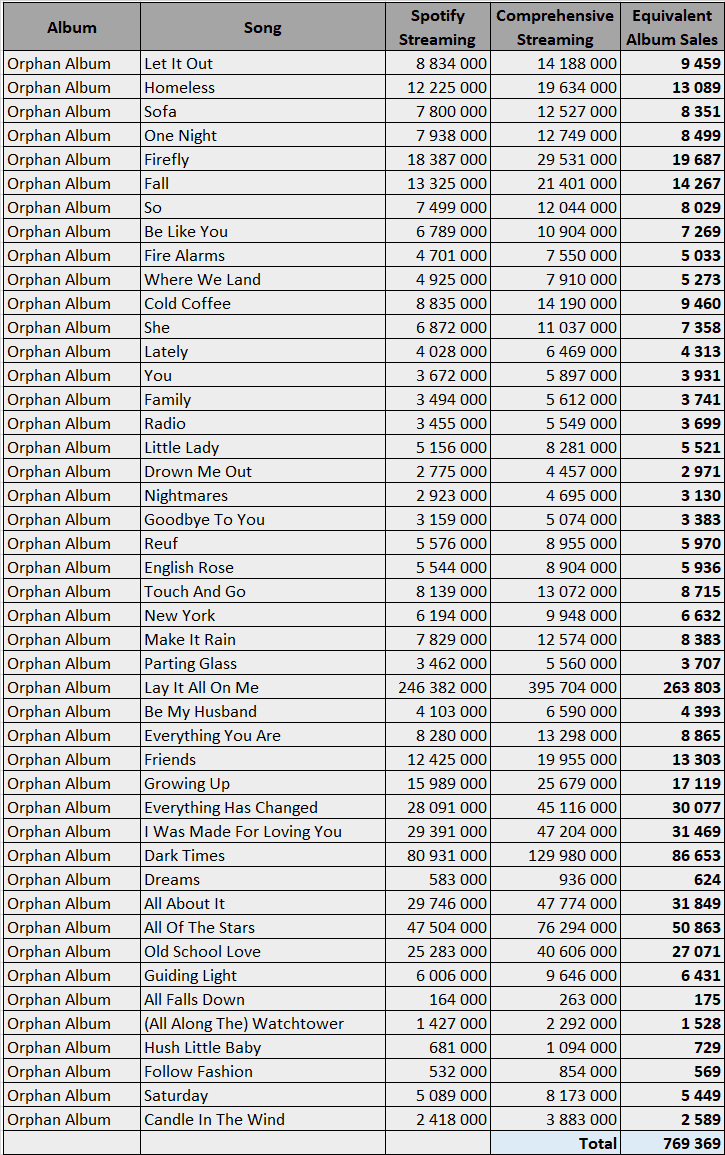 Seeing this list we realize how much material the English new pop star has been releasing. The interesting point is how every track on which he is the main singer is up to about 4 million or more. Some collaborations are fairly high as Rudimental partnership Lay It All On Me at 246 million or The Weeknd song Dark Times at 81 million.
Sales equivalence of 769,000 albums is already big, it would be even more allowing I See Fire song in this list. As the track, originally an Orphan Album song part of the Hobbit Soundtrack, was included on x deluxe edition track list from the very beginning and received more plays after this inclusion than before, I decided to put its streaming results as part of the studio album.