Full Length related records Sales
Although he is known much more for his studio albums than for compilations or live records, Eminem sold decent amounts with some of them. He did release a major best of when they were still relevant while dropping a bunch of successful videos in his first years. Let review all those records!
Full Length Migration Part 1 – Early Music Videos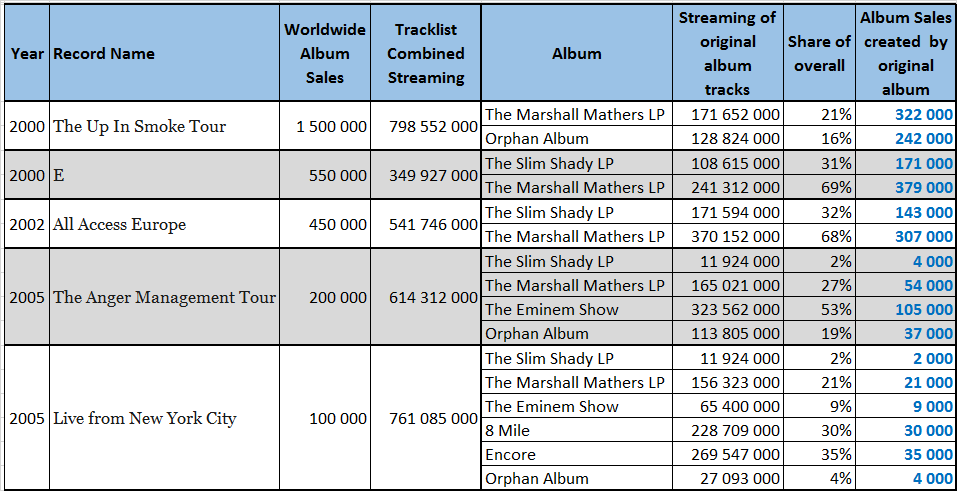 How to understand this table? If you check for example The Up In Smoke Tour music video line, those figures mean it sold 1,500,000 units worldwide. The second statistics column means all versions of all songs included on this package add for almost 800 million streaming plays on Spotify as of August 3th 2016.
The second part at the right of the table shows how many streams are coming from each original album plus the share it represents on the overall package streams. Thus, streaming figures tell us THe Marshall Mathers LP songs are responsible for 21% of the The Up In Smoke Tour track list attractiveness, which means it generated 322,000 of its 1,500,000 album sales and so on for the other records. If the total of this record do not reach 100% it is because that was a shared Tour with various over huge rap stars like Dr Dre and Snoop Dogg.