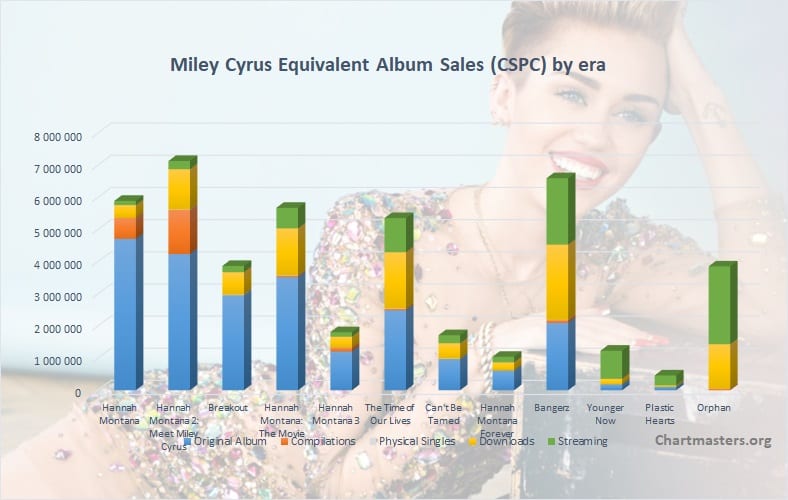 She's back! After yet another image overhaul, the ever-so-controversial Miley Cyrus returns with a new album, Plastic Hearts.
The former teen idol has been making rounds on social media this year, in part because of her high profile covers. What about her own music, though?
She's released plenty of her own material since we first analyzed her career in 2017, including an EP, two studio albums and a bunch of stand alone singles. We'll find out about their performance below!
View More