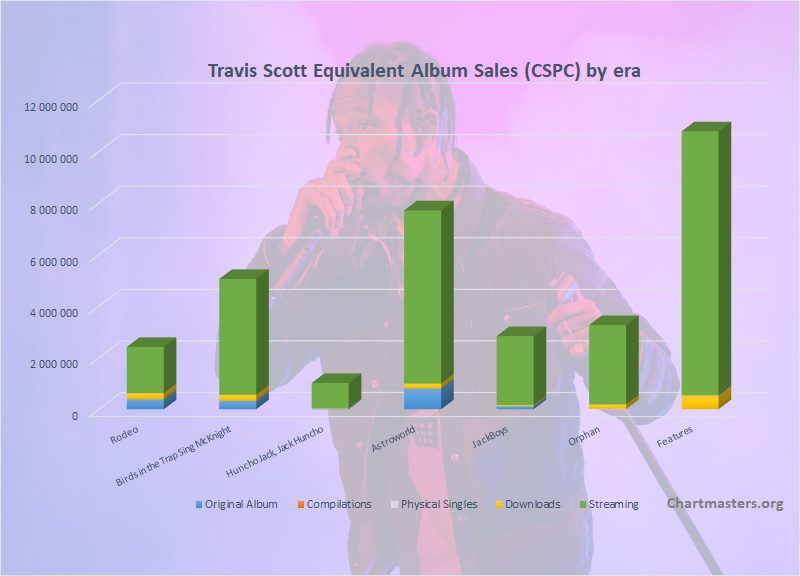 Recently, four billboards were enough to create a lot of buzz about the potential comeback of Travis Scott with the much touted Utopia.
In the second half of the 10s, his rise to superstardom was unstoppable. When he seemed ready to take over the crown from Drake as the new top hip hop seller, the Astroworld festival tragedy put a huge question mark on the future of his career.
While what comes next is a real mystery, we review in numbers the discography of the Houston rapper.
View More