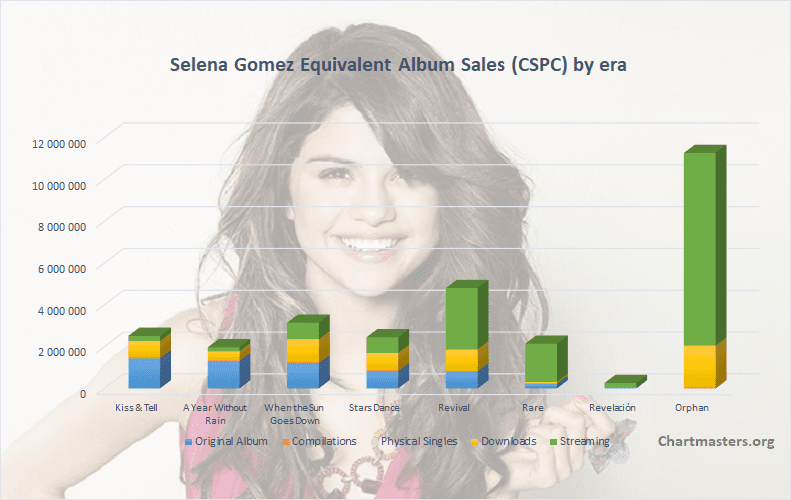 Selena Gomez is back with her first ever Spanish-language project, Revelacíon.
This comes just a little over a year since the release of Rare, the star's sixth studio album overall.
Surprisingly enough, the Disney alumni has been a consistent hit maker for a little over a decade now. How does she compare to her peers and A-League stars? Stick around to find out!
View More