CSPC: The Beatles Popularity Analysis
Remaining Long Format Part 8 – Anthology Project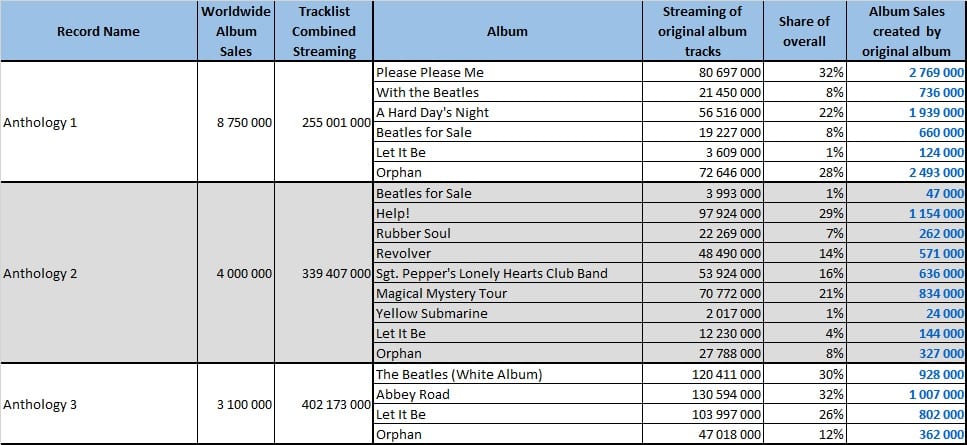 Issued along with the television series of the same name, the three double-CDs Anthology albums sold an awful lot of discs in 1995/1996. The hype slowed down quickly and their catalog sales are abysmal in comparison to the group remaining discography, still it was a welcome addition when it came out.
The project followed the band history. As such, the first volume, which is by far the biggest seller, covers their early years. Please Please Me is one more time an incredible sales driver, much stronger than what its own sales would suggest. From Anthology 2, Help! is the main force while the White Album, Abbey Road and Let It Be are equally strong within' Anthology 3.
As we go over their compilations, a picture is starting to be painted. The likes Rubber Soul, Revolver and Sgt Pepper's haven't been as strong as contributors as one would have though. The erroneous first though would be that they were stronger as studio albums, thus generated less compilation sales. The truth is the opposite – their studio album catalog sales held better than several of their other albums very precisely because they have been less cannibalized by compilations.