CSPC: The Beatles Popularity Analysis
Streaming Part 3 – Pivotal Years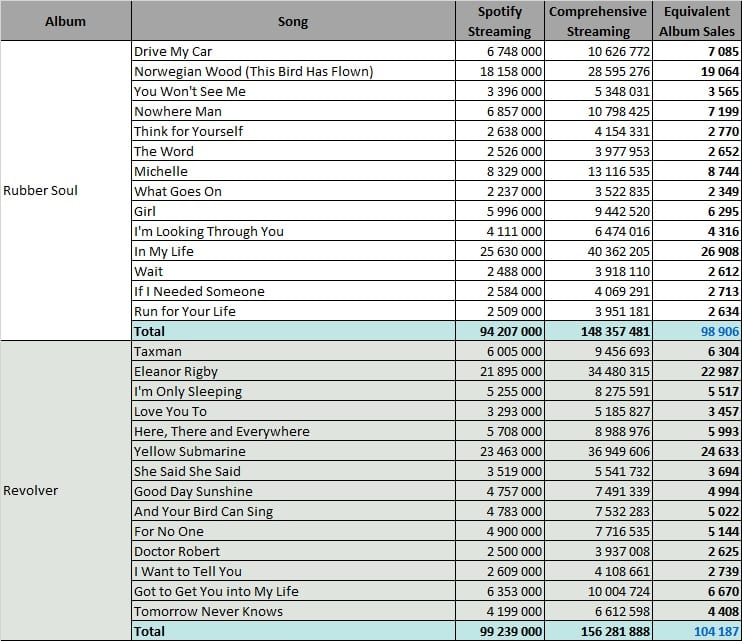 Both Rubber Soul and Revolver contain two songs a piece at 20 million streams give or take a few millions. This is quite similar, or even slightly lower, than the previous five albums.
There is still one difference though. While the early albums have all their tracks at 1 million or more, each song from Rubber Soul and Revolver are on 2,2 million plus. If topping 3 million was the trademark of hits within' their early years material, it turns out to be the norm on those records.
Once again, hits sell better than consistent album tracks still. At 99,000 and 104,000 equivalent album sales respectively, they fell short of Please Please Me and Help! which contain bigger smashes.