CSPC: Simon & Garfunkel Popularity Analysis
Part 1 – Main Compilations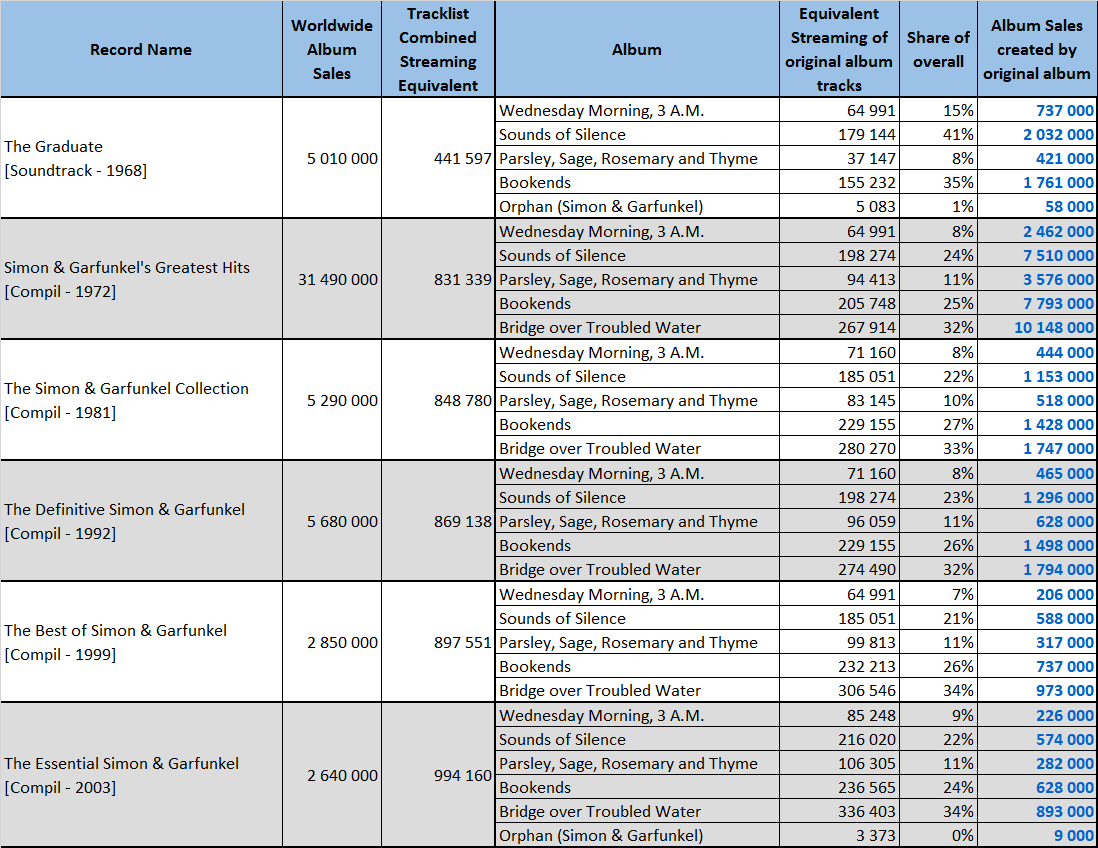 The impressive selling force of Simon & Garfunkel was quickly translated into their compilations. The biggest seller of all is the iconic Greatest Hits from 1972 at a whopping 31,49 million pure album sales.
We can notice that except The Graduate which came out before Bridge Over Troubled Water, all their later compilations have the exact same pattern. Aforementioned 1970 album is responsible of one third of hits packages' appeal, Bookends of 25%, Sounds of Silence almost the same and then the last two albums com over / under 10%.
These albums add for an unreal 52 million units on the back of the same dozen of songs. The Collection and Definitive both sold over 5 million without being released in the US. Incredible.