CSPC: Shakira Popularity Analysis
Streaming Part 4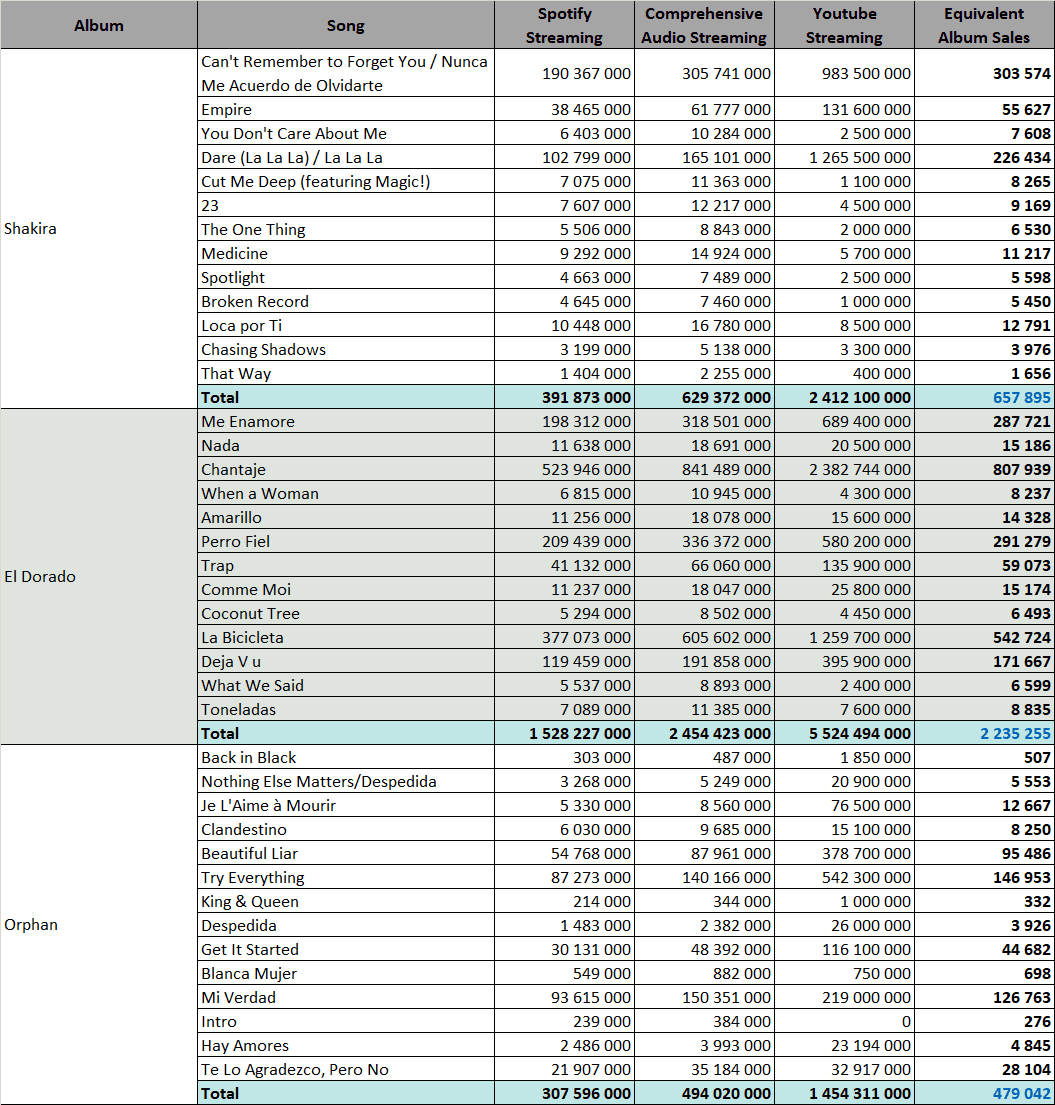 Shakira. was a disappointment upon release with album sales way down from its predecessors. While it doesn't reverse this trend with streams, it does perform better in this avenue. The duet with Rihanna Can't Remember to Forget You is closing in 200 million Spotify streams while Dare (La La La) is growing year after year, standing at more than 100 million to date. Both songs are also close / over 1 billion on YouTube. That's good enough for a solid 658,000 EAS.
El Dorado's sales were largely mocked. Seen as a major flop, its songs kept gaining heavy airplay as well as streams in Latin markets for nearly two years. Chantaje is at 524 million on Spotify and over 2,38 billion on YouTube. La Bicicleta is also huge on both while Perro Fiel, Me Enamoré and Déjà Vu are also very solid. The total of the album is up to over 1,5 billion on Spotify and a stunning 5,5 billion on YouTube. It stands on more than 2,2 million EAS from streams alone.
The Orphan section is quite empty. It still contains Beyoncé's duet Beautiful Liar as well as all new songs that came out very recently. It is good enough for nearly half a million EAS, a figure that could be reached thanks to the newly released Clandestino.