CSPC: Norah Jones Popularity Analysis
Full Length related records Sales
Norah Jones never released a compilation album nor a live record. She does have a few music videos to go along with the aforementioned collaboration records which will be automatically assigned into Orphan Album category on listings below.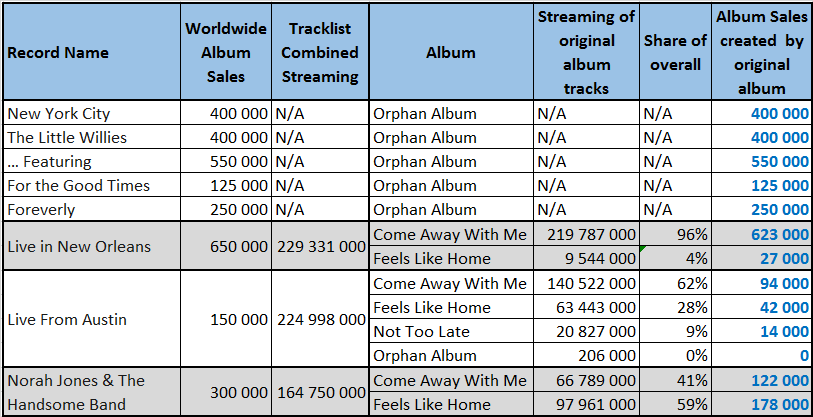 How to understand this table? If you check for example Live In New Orleans live album line, those figures mean it sold 650,000 units worldwide. The second statistics column means all versions of all songs included on this package add for 229 million streaming plays on Spotify as of November 3 2016.
The second part at the right of the table shows how many streams are coming from each original album plus the share it represents on the overall package streams. Thus, streaming figures tell us Come Away With Me songs are responsible for 96% of the Live In New Orleans tracklist attractiveness, which means it generated 623,000 of its 650,000 album sales and so on for the other records.
Since most of the music videos got released after the band very first albums, the main responsible for the large majority of their sales is the respective album of the promotional tour.