CSPC: Madonna Popularity Analysis
Full Length related records Sales – Summary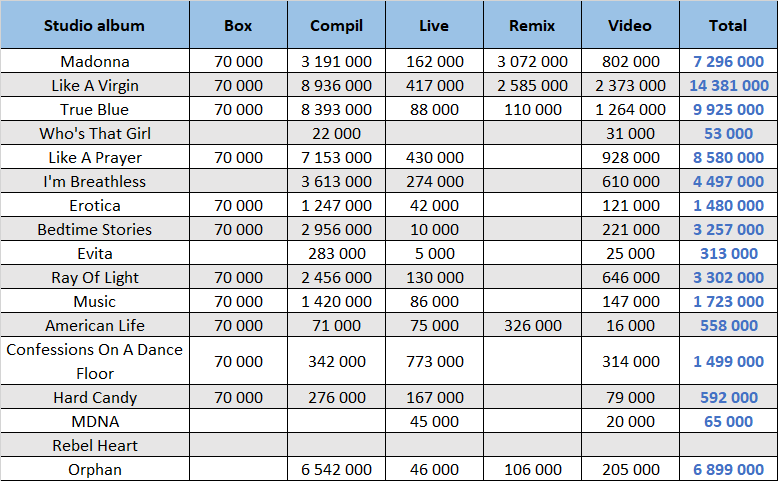 Here is the most underestimated indicator of an album's success – the amount of compilation sales of all kinds it generated. Due to the dependency of sales of the original studio albums on these releases, they are a key piece of the jigsaw.
We guessed it while listing the distributed sales of each compilation, Like A Virgin is on top. It is responsible for a huge 14,4 million sales, more than 4,4 million ahead of True Bue. Like A Prayer is a strong third while Madonna provided assistance for sales of 7,3 million compilation packages. Those albums contributed in selling so many compilations that it is quite natural that their catalog sales in original form have been rather modest.
Her string of 80s albums really shines over the rest of her discography. Does it make sense? Yes, absolutely. With the release of Celebration in 2009, we noticed that the general public continued to prefer The Immaculate Collection instead. Madonna may have record various smash hits since 1991, the one people love the most is definitely the original superstar from her 20s.