CSPC: Kylie Minogue Popularity Analysis
Streaming Part 3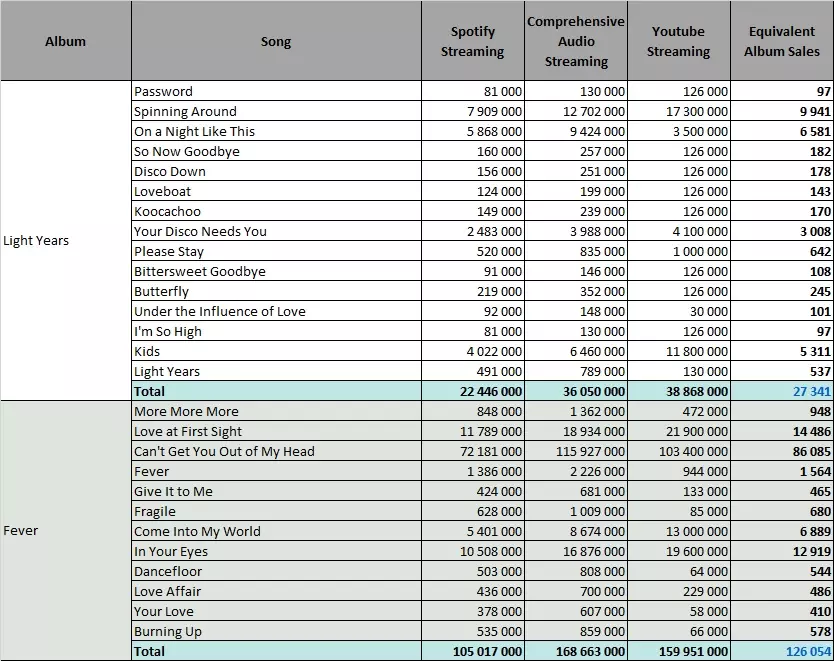 Albums Light Years and Fever contain various songs ranging from 5 to 10 million streams on Spotify but the story is all about Can't Get You Out of My Head which stands at 72 million streams on Spotify and 103 million on YouTube.
While in comparison to the remaining of Minogue tracks, this looks impressive, the figure is rather disappointing. It is below other 2001 songs like It's Been A While by Staind, U Remind Me by Usher, Family Affair by Mary J Blige, Hero by Enrique Iglesias and many more which were nowhere near as big as Minogue's smash in first place.
Nevermind, Fever records a decent 126,000 EAS from streams.